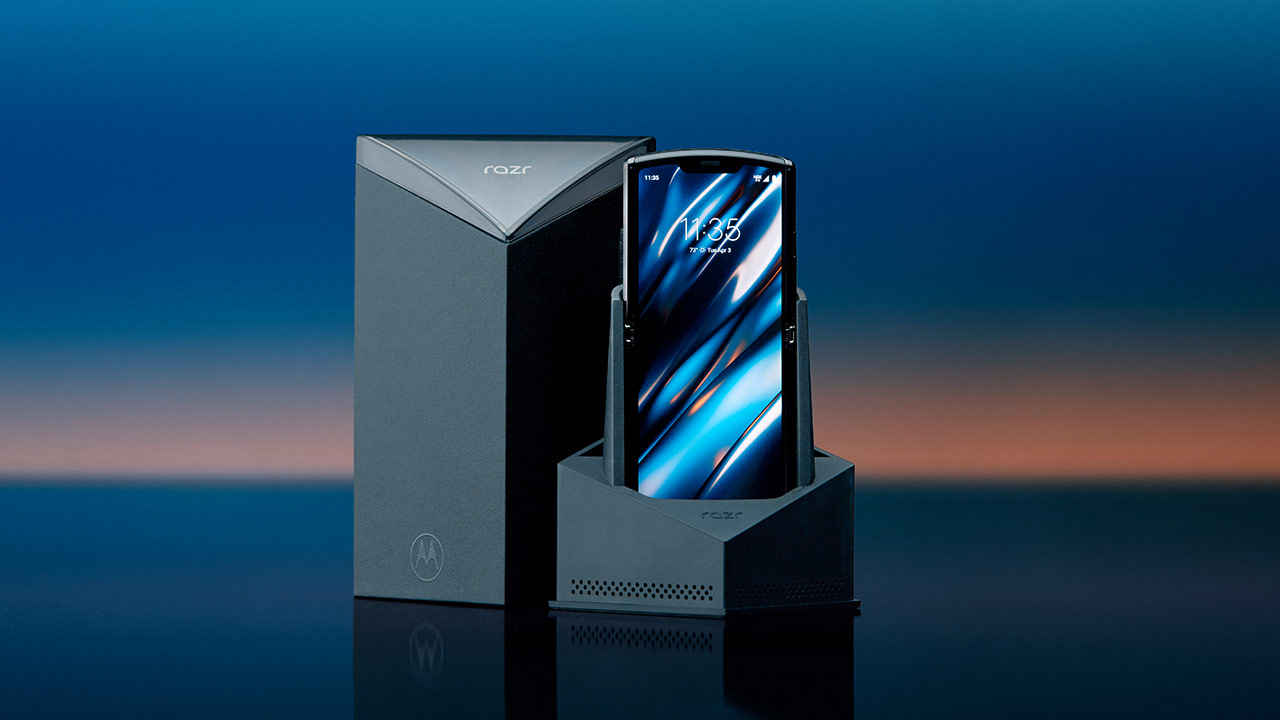 HIGHLIGHTS
Moto Razr 2 to come with 6.7-inch display.

The smartphone is expected to use Qualcomm Snapdragon 765G SoC.

Moto is said to be aware of the flaws with the original Razr.
Motorola is gearing up for the second iteration of its Moto Razr foldable smartphone, which is expected to the called the Moto Razr 2. Ross Young, Founder, and CEO of Display Supply Chain Consultants (DSCC) has tweeted that the phone is going to come with a larger 6.7-inch display. Additionally, he also confirmed that even the outer display will also be larger than the original.
Motorola had already confirmed that a second-generation Moto Razr is on the way. Reports suggest that Motorola is aware of the issues that plague the first-gen Razr, which isn't surprising given the wide-spread criticism the device received. The primary problem was around the design of the hinge, which allowed for a gap to be created between the frame of the body and the display. This allowed for small dirt particles to ingress, causing damage to the device. The second major criticism was over the display, which turned out to be delicate as well. The final criticism was the price tag, which appeared to be too high for a device running on mid-range hardware.
According to XDA Developers, the Moto Razr 2 is also expected to feature mid-range hardware, opting for a Qualcomm Snapdragon 765G instead of the flagship Snapdragon 865 SoC. However, this time around, the company is expected to pack 8GB of RAM and up to 256GB of storage. The phone is also expected to come with a 48-megapixel sensor instead of the 16-megapixel shooter found on the current model. There had been a lot of excitement around the Moto Razr, which was rumoured for a very long time. The company finally unveiled the device earlier this year. Initially, the Razr was expected to be just a smartphone reincarnation of the classic, but instead, the Razr ended up being a smartphone with a foldable display.
Motorola isn't the only one prepping a successor to their foldable smartphone. Samsung has already launched the Samsung Z-Flip, a second foldable smartphone, and is rumoured to be preparing a successor to the Galaxy Fold. Foldable smartphones are the next big form-factor evolution, but continue to carry a very premium price tag. They also seem to be more vulnerable to damage the regular smartphones, so it's going to be a while before they gain mass popularity, but it is nice to see companies stick to improving the faults with the form-factor.