Concerning gap between the display and hinge
Motorola designed the all-new Moto Razr foldable phone around the OG design of the 2004 Moto Razr flip-phone, and not the other way around. Therefore, you can see certain related build issues. One such issue is that midway through the folding action, you'll be able to see a rather alarming gap between the hinge of the phone and the display. Certain reports have already indicated that the screen is peeling off right at the fold…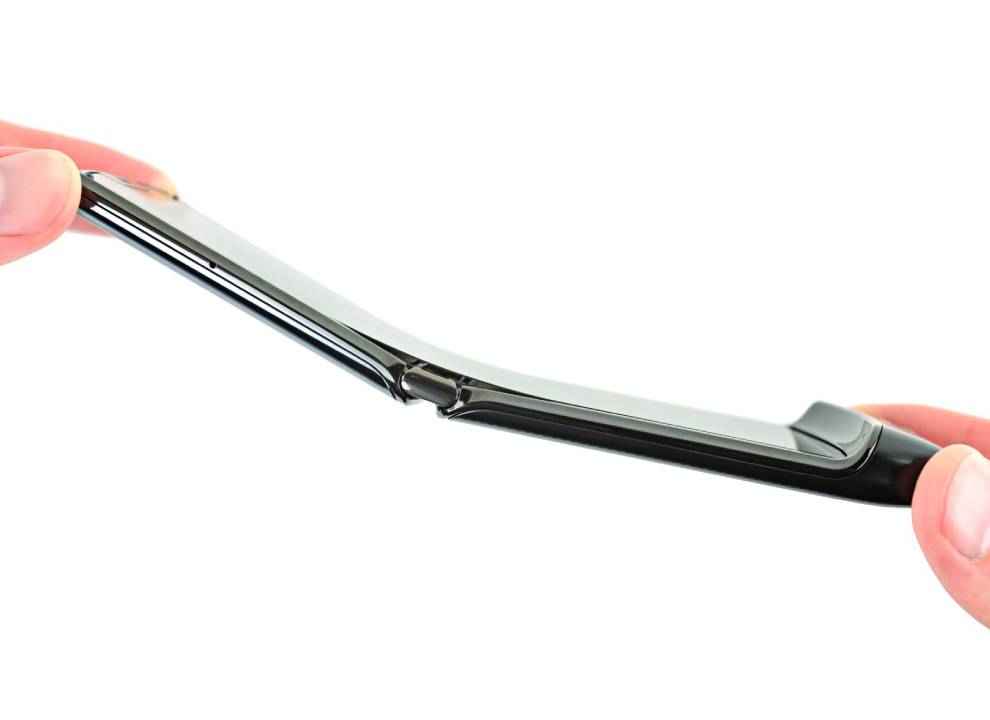 Accessing the rear cover
Remember the simpler times when all you had to do was slide off the rear panels (plastic or metal) to access the battery of the phone? The modern-day rendition of the Moto Razr needs strategically-applied heat and quite a bit of prying to do the same. However, while separating the back-panel, the fingerprint sensor cable is found in a rather precarious position which can easily be torn if hasty.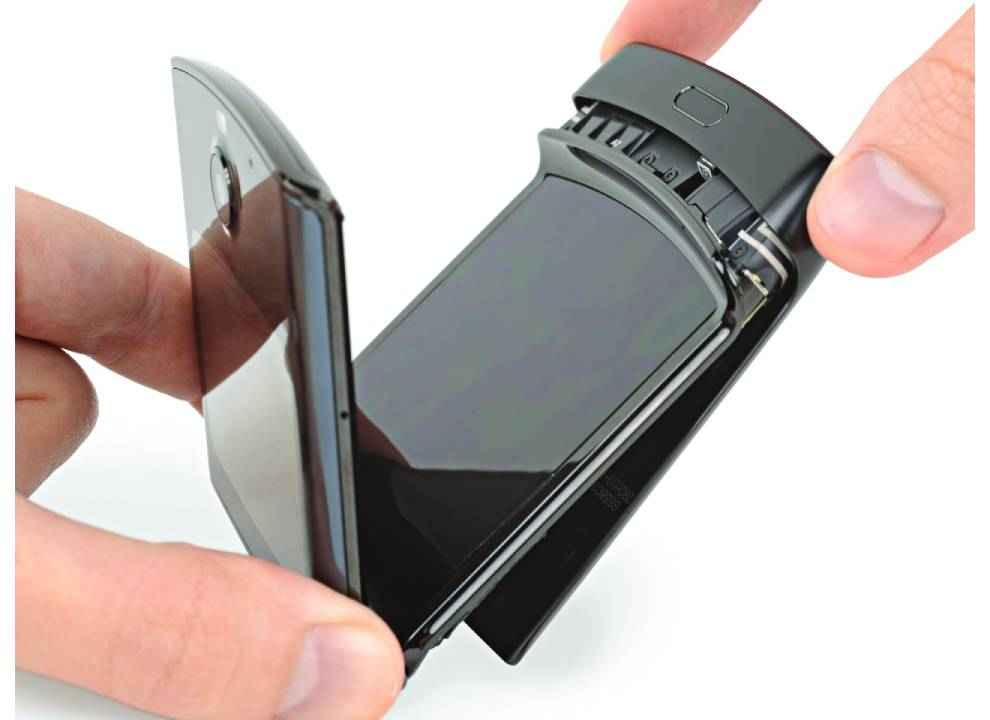 Baby batteries and a single rear camera
The new Moto Razr comes equipped with two batteries which amount to a total of 2510 mAh. Rather lacklustre for a 2020 smartphone, we must say. In comparison, the Galaxy Fold has two batteries as well, with just one having about the same capacity as both of Razr's batteries. On the new Moto Razr, the first battery is easily extractable (with slight coercion) after prying off the rear panel, but the second one (behind the Quick View display) is hidden behind some cables. Surprisingly, this exorbitant phone sports only a single 16MP rear lens.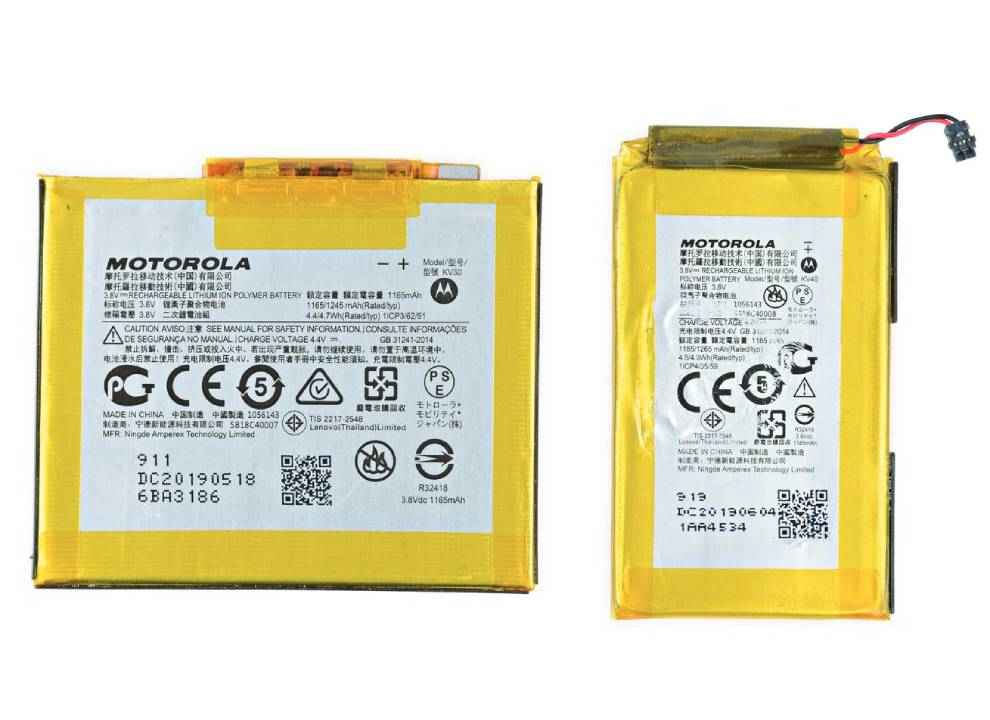 Hard-to-access flexible display
The flexible, plastic display first needs to be unscrewed from the bottom panel (chin) of the phone. The bendy OLED comes off by removing a few extra screws (from the insides) and extracting it from a metal bracket after using an inordinate amount of tools. iFixit stated that the process was no cakewalk. Even after the OLED display is extracted, the second battery is attached to the display. Replacing either could prove to be a tricky process. The display is likely a Samsung S6SY77CX one, which is one of Samsung's famous touch controllers.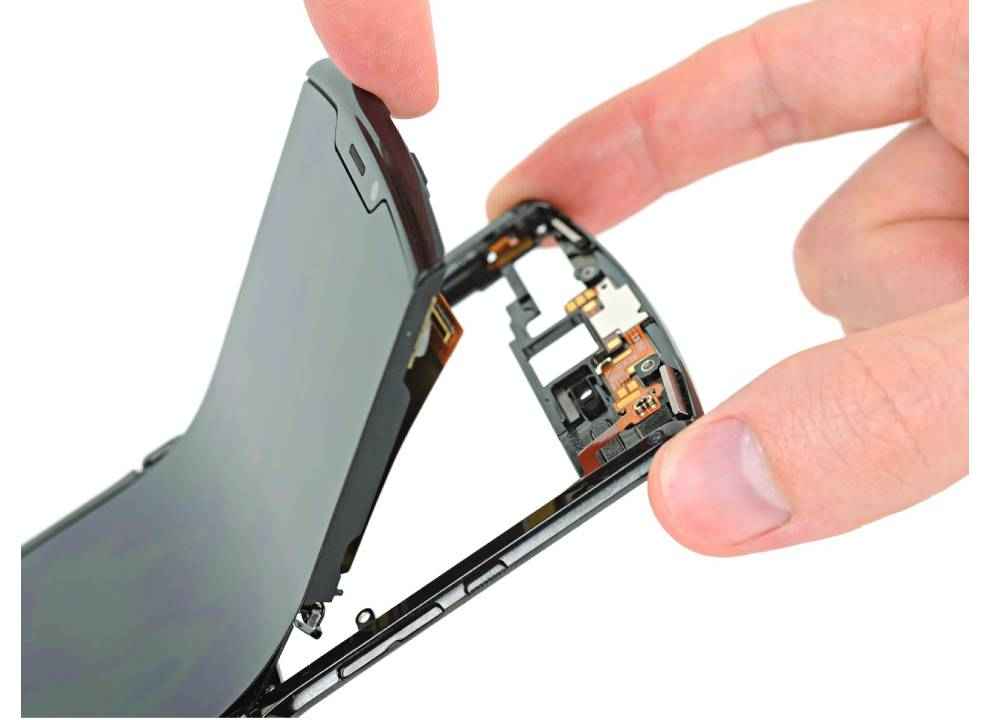 Of springs, plates and gears
It's not customary to find mechanical parts inside smartphones, however, with the foldable phone influx we will probably see in 2020, it's about to become commonplace. The new Razr's folding action comprises of parts such as a continuous geared hinge, support plates and a few springs. These units work cohesively to ensure that the fragile OLED display stays protected. They provide the display support and hold it apart when the phone is open and move seamlessly out of the way to create a large space that prevents the display from creasing too much when closed.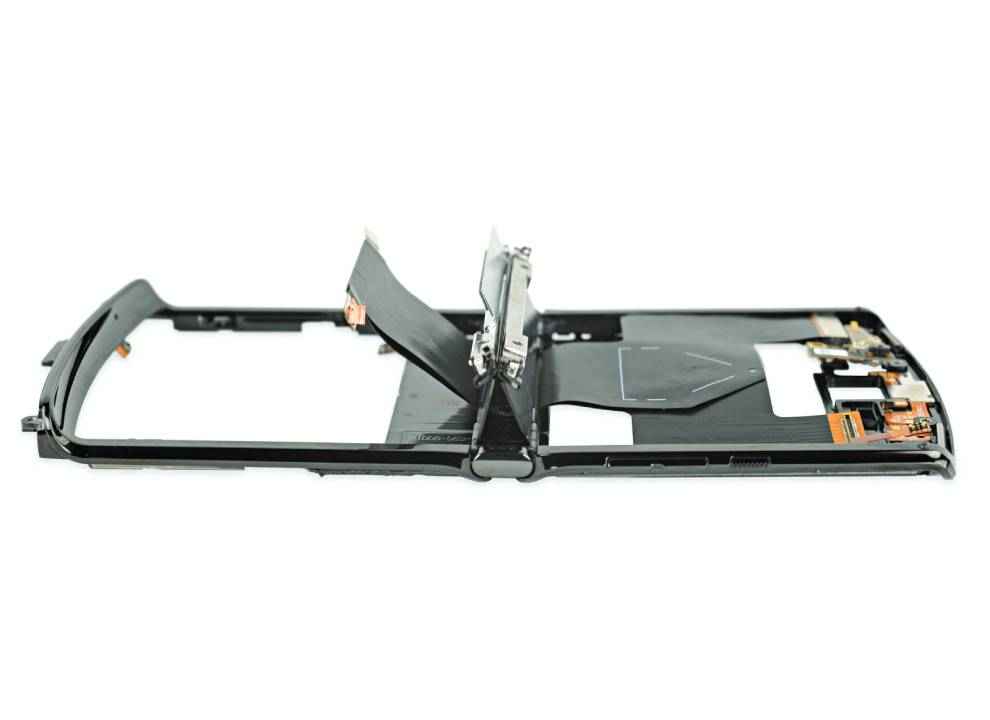 Motherboard and some curious slime
After extracting the first battery behind the rear panel, the motherboard comes into view. However, a regular coin-style vibration motor stands in the way. There's also some strange-looking slime which may be some dielectric grease to add some water resistance to the logic board. The motherboard houses a Qualcomm Snapdragon 710 SoC, Samsung 6GB LPDDR4 RAM and 128GB storage package. It also features two Skyworks modules, one low band and one high band, a radio frequency IC, power management ICs and more.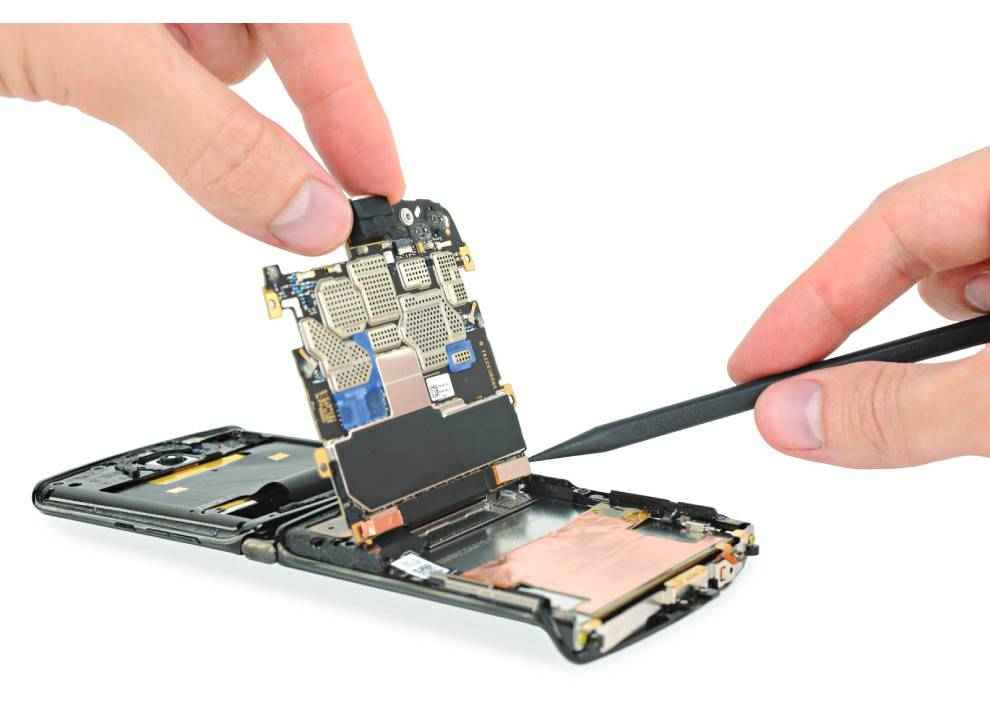 All images are credited to iFixit, do check out the teardown of this device on their website. The content is licensed under the Creative Commons BY-NC-SA 3.0 license