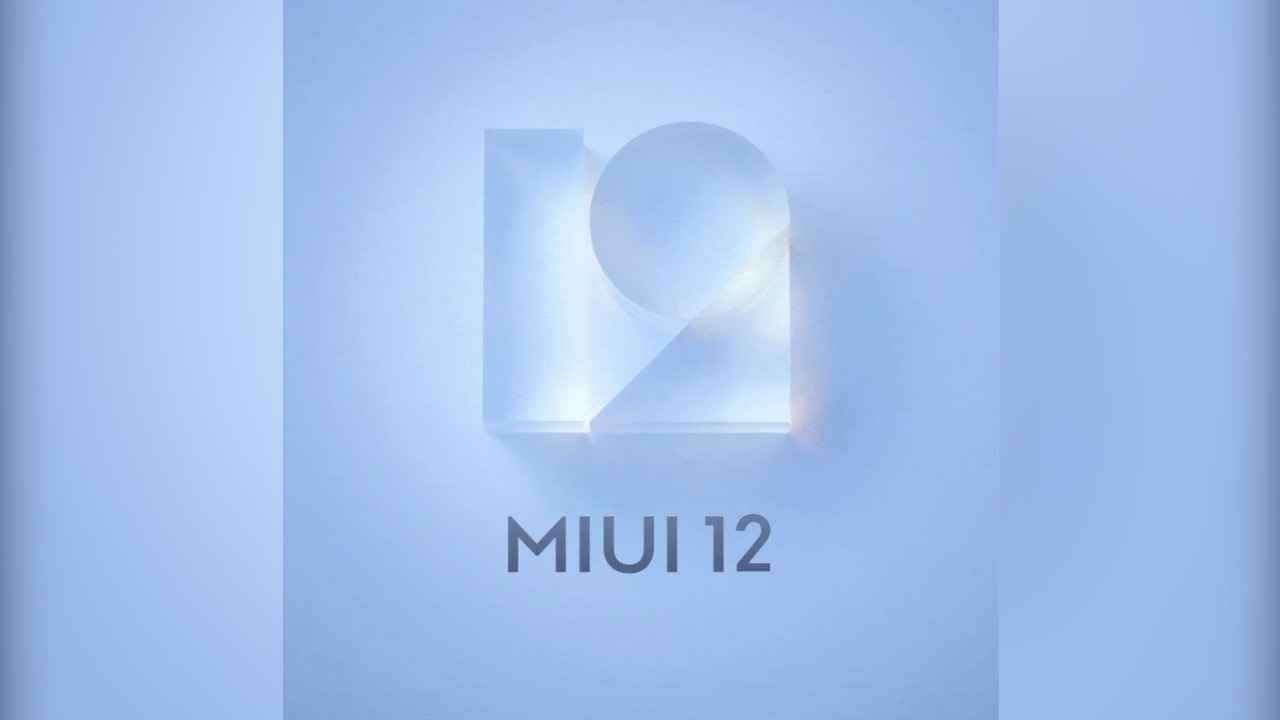 HIGHLIGHTS
Xiaomi is all set to launch the Mi 11 today at 5:00 PM

MIUI 12.5 is expected to be announced alongside the Mi 11

21 devices have been listed by the company to be eligible for the new update
There's one more phone coming at the tail end of 2020 and that is the Xiaomi Mi 11. Xiaomi is all set to launch the Mi 11 today at 7:30 PM CST (5:00 pm IST). But that's not all as MIUI 12.5 will also make its debut today at the event. The MIUI 12.5 is essentially the successor to MIUI 12, which was released in April, earlier this year. Closed Beta registrations for MIUI 12.5 have already begun.
MIUI 12.5 is currently available for 21 devices in the "Early Access" phase. The new OS is set to bring several improvements such as better privacy protection, cleaner UI, new animations, and more. Though we cannot expect much larger changes in the update as it is a successor to the previous update. It should be a fairly straight path forward for MIUI 13, which could be released in the second half of the next year.
Users in China who wish to register for early access of the MIUI 12.5 need to follow MIUI's official WeChat account and click "Early Access" to participate in the registration. After reviewing the registration the eligible users should be able to download the next-gen update for their devices. Detailed features of the new updates are set to be announced in the event later today.
The complete list of 21 eligible devices is as follows:
Xiaomi Mi 10
Xiaomi Mi 10 Pro
Xiaomi Mi 10 Ultra
Xiaomi Mi 10 Youth Edition
Redmi K30
Redmi K30 5G
Redmi K30 Pro 5G
Redmi K30i 5Gv
Redmi K30S Ultra
Redmi K30 Ultra
Xiaomi Mi 9
Xiaomi Mi 9 SE
Xiaomi Mi CC9e
Xiaomi Mi CC9 Pro
Redmi K20
Redmi K20 Pro
Redmi 10X 5G
Redmi 10X Pro 5G
Redmi Note 9 5G
Redmi Note 7
Redmi Note 7 Pro
Surprisingly, devices such as Xiaomi Mi 9 Pro 5Ght, Xiaomi Mi CC9, Xiaomi Mi CC9 Meitu Custom Edition, Redmi Note 9 Pro 5G, Redmi Note 8, and Redmi Note 8 Pro are not included in the beta registration for MIUI 12.5 for now. Also, MIUI Turkey's official Telegram account announced that the stable version release of MIUI 12.5 should hit users by late February next year in the home market.