We're now getting wind of rumours that even Microsoft may be working on its own smart-watch, joining the ranks of Apple, Samsung and LG.
According to executives of companies that serve as suppliers to Microsoft, it seems that the Redmond giant is also working on its own touch-enabled smart watch. It seems that Microsoft isn't willing to let Apple, Google, Samsung or LG gain the first mover's advantage on this mythical class of product.
These executives aren't being very vague with their claims either. One of them has told the Wall Street Journal that Microsoft has requisitioned 1.5-inch displays for a prototype device. Of course, Microsoft hasn't made any official comment about the speculation and even if the company has been ordering tiny touchscreens, and that behaviour is to be expected.
It is no surprise that Microsoft has been pushing itself into the smart-devices ecosystem after having the PC market get slaughtered by portable devices. Currently there is a strong push for wearable or portable devices as noted by the rumours of smart watches from Apple and Samsung, or by the hype around Google's Glass, the wearable smart eye-glasses. If that's where the trend is shifting to, Microsoft would be smart to commit some of their resources into developing devices that would be a part of the new-wave.
Microsoft has joined the party, albeit a little late with the Windows Phones and the Surface tablet. While the Windows Phone OS is doing decently, sales of the Surface RT and Surface Pro tablets have been anything but stellar, and with dipping PC sales, Microsoft could really use a device that brings back the vigour to the sales figures.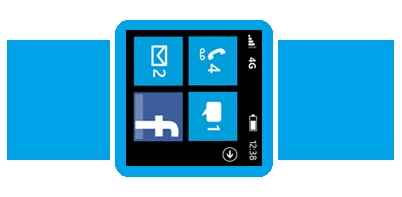 Source: PCWorld