LG Velvet has been teased yet again, this time with an official video that gives us our first look at the company's upcoming smartphone. LG is vying to make a strong comeback with its next smartphone and has been slowly revealing key features of the LG Velvet. The company has previously teased the design of the phone that aims to replicate the success of the LG Chocolate feature phone. As per the latest rumours, the Velvet could launch on May 13.
LG's Korean YouTube channel posted a video that lays bare the Velvet in all its entirety. We get a look at the slim profile of the phone with a raindrop camera design, 3D Arc design, waterdrop notch on the front and by the end of the video it's also confirmed that the phone is powered by Qualcomm Snapdragon 765 chipset with 5G support.
We also get a look at the four colour options-- green, red, black and white and going by the pictures, the red gradient colour option looks the most lively while the other three colours are more elegant looking.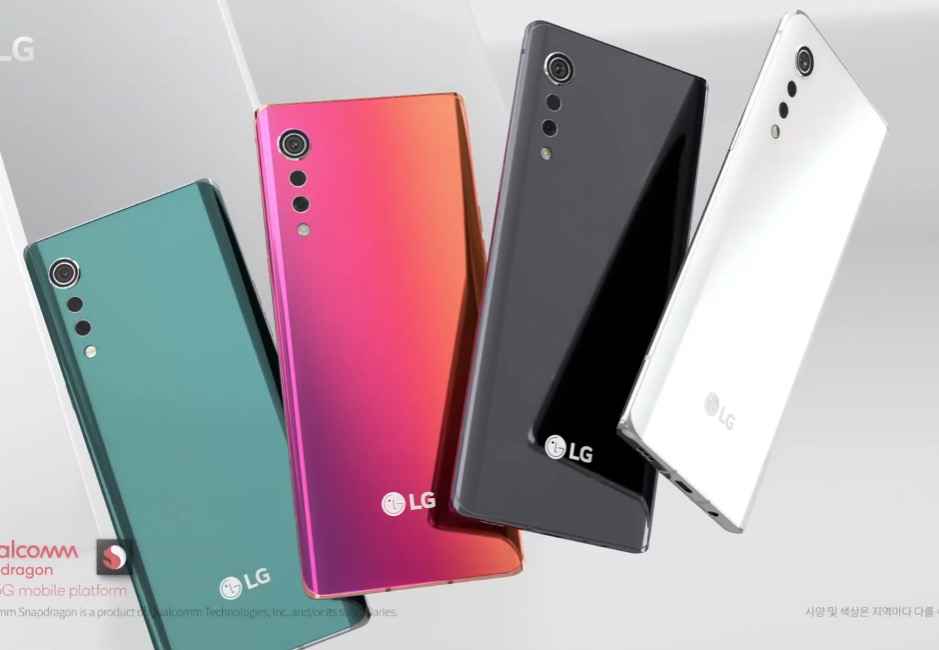 The video also confirms that the Velvet comes with a 3.5mm headphone jack, something LG's known to retain on its smartphones even when the whole industry seems to move away from it. The phone is also fitted with stereo speakers and the USB Type-C port is located at the bottom. Interestingly, the SIM card slot is situated on the top edge.
LG Velvet is also confirmed to be powered by the mid-range Qualcomm Snapdragon 765 chipset bringing in 5G support and performance updates over the Snapdragon 730 series chip. The SD765 processor offers a 20% boost in performance with powerful ISP, 5th generation AI engine and efficient battery life. The chip is aimed at providing 5G support to mid-premium smartphones which is where we expect the LG Velvet to fit in the picture.
Previous rumours indicate that the LG Velvet could feature a 6.7-inch screen with a 4,000mAh battery and 48MP triple camera setup on the back. The phone is also said to support the LG Dual Screen solution. More information will be revealed in the weeks leading up to the launch of LG Velvet and we'll keep an eye out for you.