The leak also tips the phone to come with 256GB of storage and offer a bezel-less design, similar to the Samsung Galaxy S8
It seems like Lenovo isn't done with its ZUK brand as of yet. A few months after reports of the company shutting down the brand surfaced, a Weibo user has posted a screenshot of a device called the ZUK Z3 Max. According to the screenshot, the smartphone would sport the Snapdragon 836 platform, which is tipped to be an improved version of the Snapdragon 835. The device is also tipped to offer 8GB of RAM, along with 256GB of internal storage.
The same user also posted an image claimed to be of the device. Judging by the image, the phone may sport a bezel-less design, similar to the Samsung Galaxy S8. The image doesn't show the bottom half of the device, so we do not have any idea of the side of the bottom bezel. However, the top bezel of the phone does seem pretty small.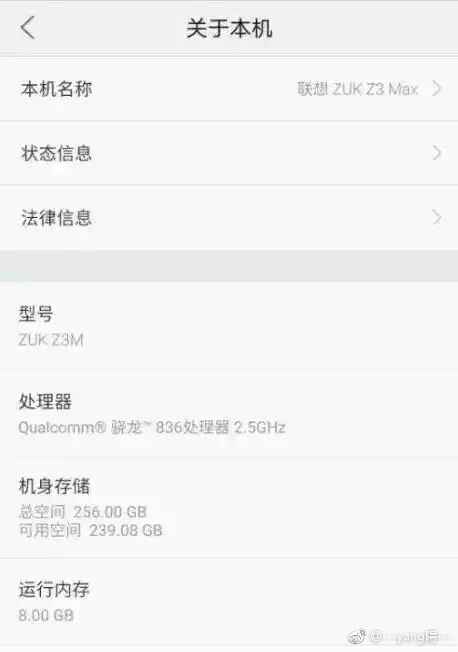 Back in April, analyst Pan Jiutang had reportedly claimed that Lenovo was planning to shut down the brand and combine it with Moto. However, the latest leak seems to suggest otherwise.
The last phone that was launched under the ZUK Brand was the ZUK Edge, which also sported thin displays. The device was powered by a Snapdragon 821 processor and was available in two variants, one with 4GB RAM and another with 6GB RAM. It is not yet known if or when the company plans to launch the device in India.