Looks like another OEM has joined the Windows Phone bandwagon, with pictures of a device resembling the Lenovo LePhone S2 running Windows Phone 7.5 appearing on the web. Earlier in October, Andy Lees, Microsoft's president of the Windows Phone division, had mentioned that new OEMs will be joining soon, and, other reports also speculated that the company was in talks with Chinese manufacturers like Huawei, Lenovo and ZTE, at around the same time.
[RELATED_ARTICLE]
The images were leaked on Chinese news site, CNBeta, and the device in them appears to be identical to the LePhone S2 Android device that we've been hearing about as the successor the LePhone. The leaked device seems run dual-operating systems – Android and WP7.5. According to WPCentral, the device is probably an early prototype, considering the unfinished look of the device, with its barely visible Windows Phone buttons.
For now, Lenovo has not launched a smartphone anywhere outside of China. Some reports speculate that the dual-operating system device might just be an engineering experiment by a developer at Lenovo, and not much else. We'll have to wait from an official announcement from Lenovo, or other Chinese OEMs, before we can assume the veracity of the device.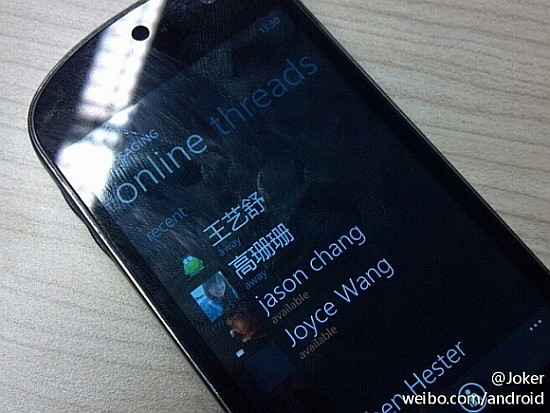 Image Courtesy: CNBeta