Working from home?
Don't forget about the most important equipment in your arsenal
Click here to know more
The upcoming Android One smartphone from Lava, which is to be launched in Delhi in a few hours, has just been leaked. E-commerce website MySmartPrice.com, has listed the device under the name Lava Pixel V1, and at an expected price point of Rs. 11,349. This is in line with earlier rumours that the second generation of Android One smartphones would be more expensive compared to the Micromax Canvas A1, Karbonn Sparkle V etc. According to the website, the phone runs on a 1.3 GHz quad-core processor from Qualcomm this time, while there is also a 5.5 inch HD display along with 13MP and 5MP camera on the back and front respectively. The device will run the Android 5.1.1 operating system with 2GB of RAM onboard and 32GB internal storage, which is expandable via micro-SD card. MySmartPrice also mentions a 2,650 mAh battery with dual-SIM slots, but surprisingly, no 4G support and only 3G connectivity.
According to this leak, the upcoming Android One smartphone seems like a sizeable upgrade over the first generation. The earlier generation devices came with 4.5 inch FWVGA display along with a 1.3 GHz quad-core processor from MediaTek. In addition, they had 1GB of RAM and 4GB of internal storage, along with 5MP and 2MP cameras on the back and front respectively. The devices ran on Android 4.4.4 KitKat and were later upgraded to Android 5.0 Lollipop. There was also a 1,700 mAh battery. They also costed around Rs. 6,000 only.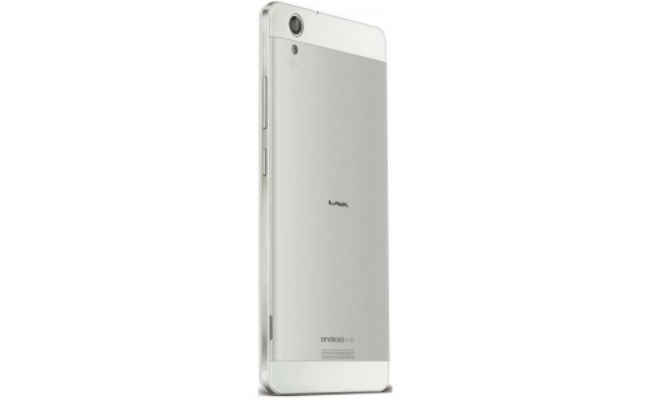 Interestingly, while there is no word on the dimensions of the smartphone, the leak says its a Lithium-Polymer battery. These are traditionally used in slim devices, since they allow for such slimmer profiles. The images of the phone show that such a build could very well be possible, with a metallic finish on the back.
The first generation of Android One smartphones from Google and its partners were highly anticipated, but seem to have disappointed. The Android One phones didn't provide the kind of value that was expected of them, in terms of performance and specs. In fact, going by the leaked specs, even the Lava Pixel V1 doesn't seem to match up to competitors like the Yu Yureka Plus, Xiaomi Mi 4i and others.
Although Google has a valid point in saying that the Android One phones achieve this kind of prices despite 'massive' advertising, the efforts really weren't that widespread. The company was expected to promote the devices aggressively, but barring a few ads, not much was done. In addition, the Android One phones were also expected to be amongst the first in line for Android updates, but the Lollipop updates came to them after most OEMs had already delivered the same to their smartphones.