The latest leak claims that the 2019 iPhones might launch as soon as next month. Since 2012, Apple has been hosting iPhone launch events in September. Previously, it was reported that the 2019 iPhones could launch on September 20. Now, the seventh iOS 13 beta release to the registered for developers yesterday suggests that the iPhone 11 could launch on September 10.
An asset was discovered by iHelp BR within the iOS 13 beta. It suggests that Apple is looking to launch the iPhone 11 in the second week of September. As you can see in the image below, there's a screenshot of an asset from iOS 13 beta 7, which is named as "HoldForRelease." The date mentioned in it is September 10. It follows the precedent set by Apple in years prior. To recall, Apple launched the 2018 iPhones on September 12.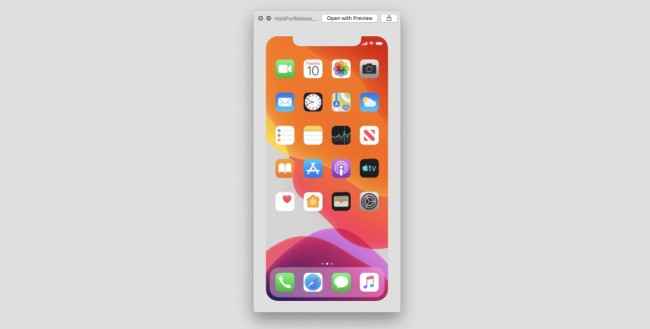 The tech giant is expected to release three new iPhones this year, and one of them could be named the "iPhone 11 Pro." Earlier this week, an analyst also suggested that the iPhone 11 trio could be released in the second week of September. As for the release date, the 2019 iPhones could be released on September 20 for the countries in the first wave, and September 27 for those in the second wave. Also, the three iPhones are rumoured to be released at the same time.
As for the rumoured specifications, the new iPhones could feature Apple's latest A13 chipset and a new Taptic Engine, codenamed "leap haptics." While we don't know a lot about the new Taptic Engine as of now, it could replace 3D Touch on this year's iPhones. Moreover, Apple is rumoured to bring Haptic Touch to all devices - including the iPad and iPod Touch - with iOS 13 soon.
Additionally, the iPhone 11 is suggested to feature a triple rear camera setup could come with a feature called Smart Frame that would capture the area in pictures and videos around the frame so that the user can adjust the framing or perform automatic perspective and crop corrections in post. Also, all the successors are expected to feature the same screen resolution as their predecessors.
Furthermore, an Apple Watch update could also be shown at the event.