Analysts and leaksters have been reporting primarily on this year's iPhones but a lot less is known about the iPads that Apple is expected to unveil this year in the fall. Even when the company released the iOS 12 Developer Beta 5, developers were more focussed on the features that iPhones would have. In a recent report, it was claimed that the 6.1-inch iPhone with LCD display is expected to have dual-SIM support, a calling feature is coming to the HomePod smart speakers and that AirPods will have wireless charging this time around. Now, news is coming in about the upcoming iPad Pro and according to a developer who dug around in iOS 12 Dev Beta 5, the new tablet from Apple will have a display with rounded corners.
The Developer (via 9to5mac) has claimed that they have discovered a new asset which suggests that the new iPad Pro models will have a display with rounded corners. "The asset is a mask used to round the corners of some UI element, and its format is very clearly a rounded rectangle (or squircle)," they claimed. The asset mentions J3xx, which indicates a 2018 iPad model number (J3). However, there are no details about the following two digits 'xx'. The developer ran a modified iPad device in the iOS Simulator and found that iOS 12 on iPad can support rounded corners. He also included a screenshot that shows the split-screen view of the multitasking window. It is possible that the final implementation could be completely different. According to other details given away by iOS 12, Apple could launch a new iPad Pro model with smaller bezels, Face ID and no home buttons.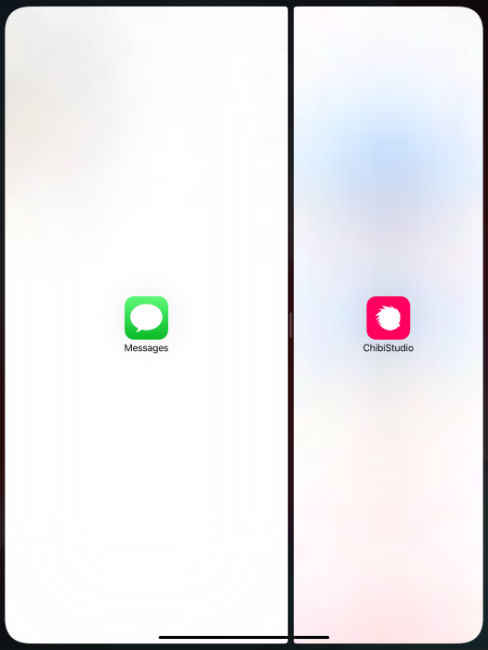 A screeshot of the split-screen view of the multitasking window in iPad Pro. (Photo Courtesy: 9to5mac)
Famous Apple analyst Ming-Chi Kuo had previously predicted that Apple may launch an updated line-up of the iPad Pro and these models are expected to do away with the Home button and come with Face ID support -- just like the current iPhone X. He also predicted that there will an be updated 12.9-inch version of the iPad Pro and the company may also unveil a new 11-inch variant. The rumoured 11-inch model may be a replacement for the current 10.5-inch iPad Pro.
For more technology news, product reviews, sci-tech features and updates, keep reading Digit.in or head to our Google News page.