Huawei, it seems, cannot seem to steer away from controversy around its smartphones' camera capabilities. This time, a Chinese photographer by the name of Wang Yue at Zhihu is claiming that the Moon Mode on the Huawei P30 Pro blends details from pre-captured images of the moon and blending them with what's seen through the periscope lens. In essence, the image you're getting is not what you're shooting, is what he claims.
It is to be noted that Wang Yue, in particular, is only talking about the Moon Mode, which kicks in when the MasterAI mode is turned on and of course, detects that you're shooting the moon. When shooting in Moon Mode, the AI is supposed to enhance the features of the scene, in this particular case, the structures and shadows on the moon's surface. Yue's findings show that in certain cases, the Moon Mode may be adding in details that aren't present in the shot in the first place. The original post is extremely lengthy, technical and unfortunately, in Chinese. Google translate does a good job of converting most of the text but does fumble in the translation of some of the technical sections. Also, some of the proof of concept images carry captions in Chinese which cannot be translated.
As news of Huawei potentially "faking" moon shots start to spread, Huawei shared a response with Android Authority saying that "Moon Mode operates on the same principle as other master AI modes, in that it recognizes and optimizes details within an image to help individuals take better photos. It does not in any way replace the image – that would require an unrealistic amount of storage space since AI mode recognizes over 1,300 scenarios. Based on machine learning principles, the camera recognizes a scenario and helps to optimize focus and exposure to enhance the details such as shapes, colors, and highlights/lowlights. This feature can be turned on or off easily while taking a photo. While there is a Moon Mode, the shot can still be taken without AI mode because of the periscope lens."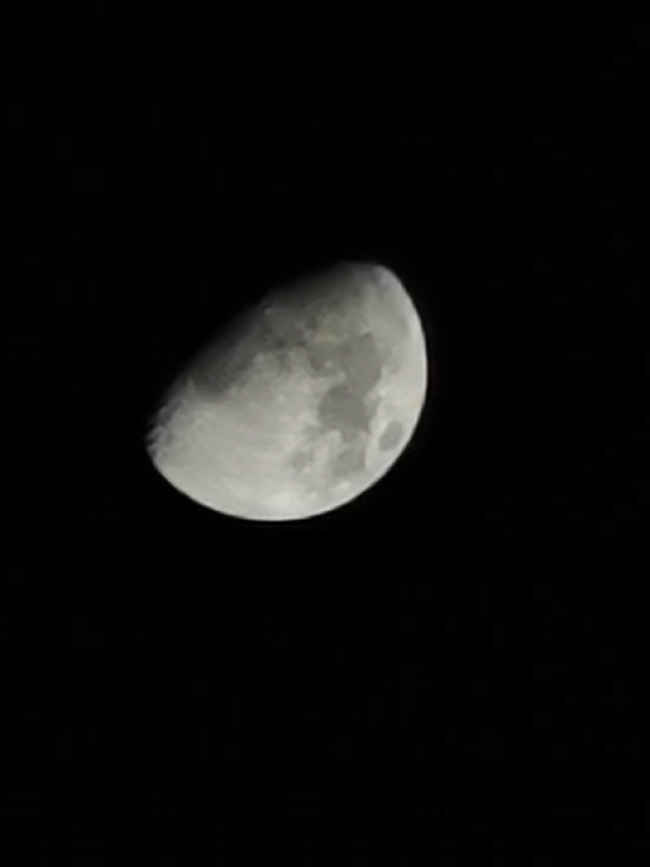 Our shot of the moon, taken at 50x zoom, handheld, MasterAI turned off
Even before launch, the P30 Pro ran into controversy when Huawei used stock images for the promotion of the smartphone, potentially as a way to imply that the photos had been shot on the smartphone. Some, however, argued that the images depicted in the pre-launch material was the kind of results one could expect. While we have yet to test the claims laid out by Yue, when we did review the Huawei P30 Pro and shot the moon, we did so after turning the AI mode off. The photos we ended up with weren't crystal clear but did show that the phone was capable of shooting the moon. We will revisit the shooting conditions and test the camera with the AI mode on and off.