#IBMCodePatterns, a developer's best friend.
#IBMCodePatterns provide complete solutions to problems that developers face every day. They leverage multiple technologies, products, or services to solve issues across multiple industries.
Click here to know more
Advertisements
Rumours circulating the internet suggest that HTC's next flagship smartphone, the HTC One A9, will feature a deca-core processor, possibly MediaTek MT6797. This is possibly the much-hyped MediaTek Helio X20 chipset. The smartphone is also expected to house 4GB RAM, a growing standard in flagship smartphones today.
Said to be 30% more power efficient, the MT6797 is a 20nm chipset with Tri-Cluster design, two 2.5GHz Cortex A72 cores for heavy duty usage, four 2GHz Cortex A53 cores for average usage, and four 1.4GHz Cortex A53 cores for basic usage. The leaked benchmark scores are close to the ones we have seen on flagship smartphones from Samsung and LG, although the authenticity of these scores remain questionable. The next 12 months will expectedly see Qualcomm and MediaTek's flagship chipsets powering an extensive range of high end, flagship devices.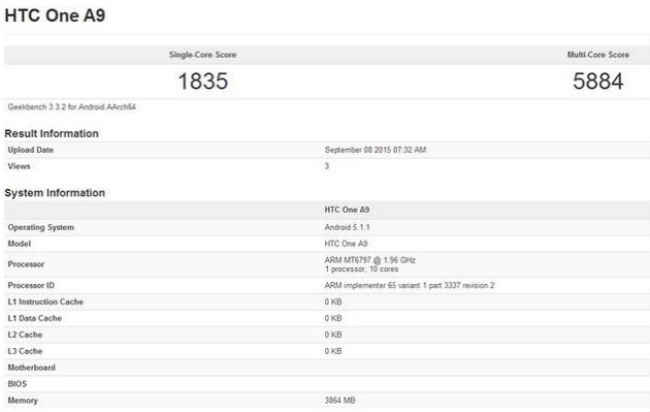 HTC's current flagship smartphones, the HTC One M9 and M9+, were not great performers in comparison to other similar devices, and the company will look to turn its fortunes with its next flagship.
Despite the claim of increasing power efficiency, one field that is not developing as fast as others is the battery life. Dear manufacturers, we now have ample power to run heavily complicated processes extensively on our phones, and all we need is ample power to sustain these for at least two days of 'heavy' usage with running around for power sockets. Is that not why you make flagships, anyway?