With Android 11 now rolling out to the Pixel phones, Google has also announced a new Google Assistant feature that can identify calls from genuine business numbers from those that are known to be fraudulent. Through the new feature, Google attempts to solve a crucial problem plaguing Indians and other parts of the world. The call screening feature has begun rolling out to users across the world, starting with India, Brazil, Mexico, Spain and the US.
How does Google Verified Calls work?
The call screening feature, according to a blog post, will tell users who is calling and the reason for the call. Named Verified Calls, the feature will be present in the Phone app for Android, something that's usually pre-loaded in most smartphones running on stock Android. It will also be put up for download later this week, and can be installed to bypass the default dialer app in custom skins.
With Verified Calls enabled, users will see a name, a white tick on a blue shield (this is the verification), and the reason for calling. Google said this is being done in a secured manner, without storing or collecting personally identifiable information.
The Verified Calls feature brings Google in direct competition with Truecaller, the popular Swedish app that had garnered over 200 million monthly active users, and has one of the world's largest caller identification database. But what Google is doing differently is giving a reason for the call.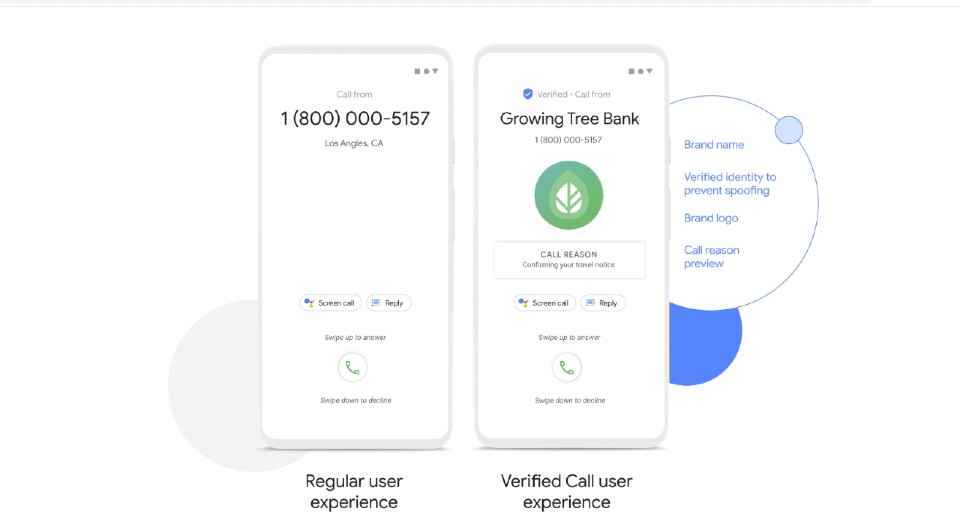 How will Verified Calls help prevent scams?
The Verified Calls feature, much like Truecaller, will help identify phones numbers from verified businesses. Phone calls have become one of most popular ways of scamming individuals. Most people usually get wind of the scam during the call itself, but there have been multiple reports of money being siphoned off from accounts due to a scam call.
The problem is especially abundant and widespread in India. Scammers catch users off guard by calling in the name of updating KYC details, a false alarm of having bank accounts closed, and more. The reason is usually alarming enough for non-tech-savvy folks to take immediate action, which usually involves giving away the OTP, or sometimes even credit card details.
This is also one of the reasons why people are more likely to accept calls that they know are not going to scam them. Google's Verified Calls, thus acts as an incentive to businesses to get themselves verified to avoid ignored calls.