Google turned the tide on leaksters this year by officially revealing its upcoming Google Pixel 4 in an image. As if that wasn't enough, the company landed another blow on the leaks industry by releasing a video that showcased some of the key features we can expect on the Pixel 4 handsets. While the company's next reveal is yet to be revealed, a few new case renders of the Google Pixel 4 XL have surfaced online, giving us one of the best looks at the phone's camera module yet. The renders obtained by GizmoChina show off the square camera module on the handset's back.
The image showcases three camera modules, along with an LED flash that comes together to form a diamond pattern of sorts. Including three cameras on the Pixel lineup is a big step up for Google since all of its phones up until now have delivered commendable camera quality with just one camera. The company defied the notion that including more cameras on a phone would result in better images but it remains to be seen how much better, or worse, the camera output of its upcoming devices will be with two additional sensors and all that additional data they will pick up.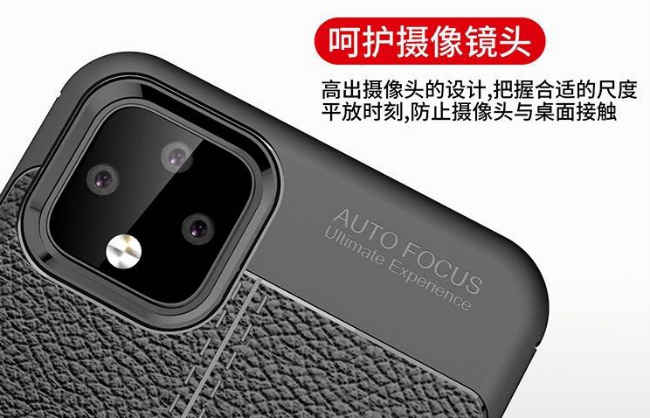 As mentioned earlier, the Google Pixel 4 series of handsets are confirmed to sport some new features. The company posted an image that shows off the front camera module, which consists of some new elements this time. Alongside the regular single front camera, there will be a face unlock IR camera and a Soli Radar Chip too, which will enable Face Unlock and Motion Sense functionalities, respectively. To assist in Face ID like the face unlock feature, the Google Pixel 4 series will also feature a face unlock dot projector and a flood illuminator.
Google also confirmed that there will be a Titan M chip on the upcoming phone, which is said to 'securely' store facial data of a user that will be used to unlock the device.