#IBMCodePatterns, a developer's best friend.
#IBMCodePatterns provide complete solutions to problems that developers face every day. They leverage multiple technologies, products, or services to solve issues across multiple industries.
Click here to know more
Advertisements
Eight months after the launch of the Pixel 3 smartphones, Google has announced a massive price cut on the phones in India. The Pixel 3 and the Pixel 3 XL smartphones (4GB RAM and 64GB storage) were available for Rs 71,000 and Rs 83,000 respectively. After the price cut, the base variant of the Pixel 3 is now available for 52,499 on Flipkart and for Rs 58,999 on Amazon. Similarly, the Pixel 3 XL is now available for Rs 54,999 on Flipkart, and for Rs 55,475 on Amazon.
The top variant of Pixel 3 with 4GB RAM and 128GB storage costs Rs 58,999 on Flipkart and Rs 59,990 on Amazon. The Pixel 3 XL with 128GB local storage is now available for Rs 65,999 on Flipkart and for Rs 79,000 on Amazon. The 128GB model of the Pixel 3 was priced at Rs 80,000, and the 128GB variant of the Pixel 3 XL was priced at Rs 92,000. Recently the company launched the Google Pixel 3a and Pixel 3a XL smartphones in India. The Google Pixel 3a is priced at Rs 39,999, while the Pixel 3a XL will be available for Rs 44,999 in India.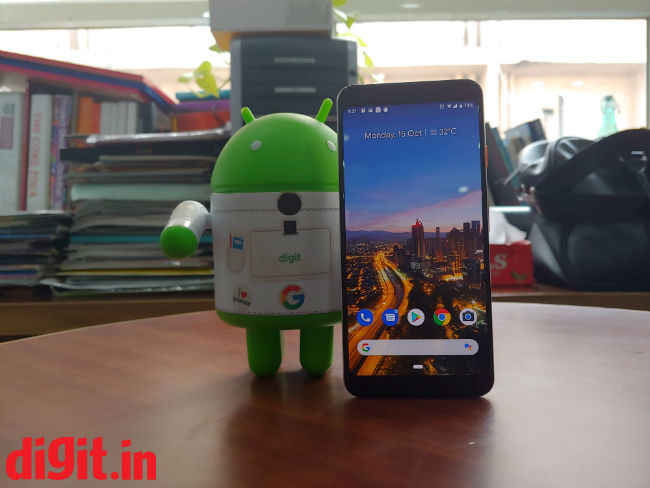 Google Pixel 3 and Pixel 3 XL specs:
The Pixel 3 and Pixel 3 XL are identical under the hood and are powered by Qualcomm Snapdragon 845 processor. Both the devices have 4GB of RAM and are offered in two storage capacities. The Pixel 3 XL has a 6.3-inch display with a 2960 x1440p resolution whereas the Pixel 3 has a 5.5-inch display with a 2160x1080p resolution. Both the displays are protected by Corning Gorilla Glass 5. The battery capacity of the Pixel 3 XL is 3430mAh whereas the Pixel 3 has a 2915mAh battery.
In the camera department, both the smartphones have a 12MP dual-pixel camera with 1.4um pixels and Optical Image Stabilisation (OIS). There's an added spectral and flicker sensor and the lens has f/1.8 aperture. On the front is a dual camera setup. Two 8MP sensors are housed in the notch of the Pixel 3 XL, while on the Pixel 3, they are placed above the display. The second sensor on the front has a wide-angle lens with f/2.2 aperture and 97-degree wide field of view. The second sensor has an aperture of f/1.8 with a field of view of 75-degrees.