OnePlus TV 32Y1 - Smarter TV
Android TV with superior craftsmanship and elegant design.
Click here to know more
Advertisements
Google has announced that it is shutting down the Google+ social network that it launched back in 2011. The company announced that it undertook a project and found significant challenges in creating and maintaining a successful Google+ product that meets consumers' expectations. The Mountain View-based company found a bug that granted developers access to users' Profile data, and the public Profile information of their friends, to Google+ apps. Also, it found limited engagement on the platform. As a result of these findings, Google has decided to shut down Google+ for consumers.
"At the beginning of this year, we started an effort called Project Strobe - a root-and-branch review of third-party developer access to Google account and Android device data and of our philosophy around apps' data access. This project looked at the operation of our privacy controls, platforms where users were not engaging with our APIs because of concerns around data privacy, areas where developers may have been granted overly broad access, and other areas in which our policies should be tightened," Google detailed in a blog post.
Google has announced some findings and the actions it has taken on those findings from the review. It announced that the company closely reviewed all the APIs associated with Google+ and found that the platform has not achieved broad consumer or developer adoption, and has seen limited user interaction with apps. "The consumer version of Google+ currently has low usage and engagement: 90 percent of Google+ user sessions are less than five seconds," Google announced.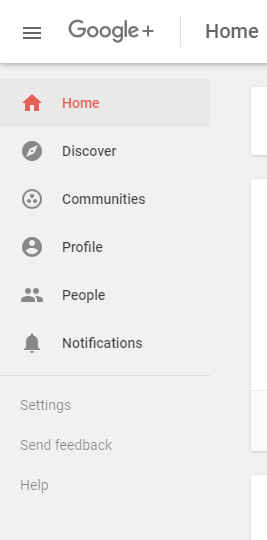 Based on the very low usage of the consumer version of Google+, the company has decided to sunset the consumer version of the platform. To give people a full opportunity to transition, Google says that it will implement the wind-down over a 10-month period, slated for completion by the end of August next year. Over the coming months, Google will provide consumers with information, including ways they can download and migrate their data.
While talking about a bug it found in one of the Google+ People APIs under its Project Strobe, Google said that the bug meant that apps also had access to Profile fields that were shared with the user, but not marked as public. The company claims that this data is limited to static, optional Google+ Profile fields including name, email address, occupation, gender and age, and does not include any other data a user might have posted or connected to Google+ or any other service, like Google+ posts, messages, Google account data, phone numbers or G Suite content. The tech giant discovered and immediately patched this bug in March 2018.
"We made Google+ with privacy in mind and therefore keep this API's log data for only two weeks. That means we cannot confirm which users were impacted by this bug. However, we ran a detailed analysis over the two weeks prior to patching the bug, and from that analysis, the Profiles of up to 500,000 Google+ accounts were potentially affected. Our analysis showed that up to 438 applications may have used this API. We found no evidence that any developer was aware of this bug, or abusing the API, and we found no evidence that any Profile data was misused," Google claims on the blog.
The tech giant also announced that it found many enterprise customers getting great value in using Google+ within their companies. "Our review showed that Google+ is better suited as an enterprise product where co-workers can engage in internal discussions on a secure corporate social network," it said, adding that it has now decided to focus on its enterprise efforts and will be launching new features purpose-built for businesses.