Highlights:
Patent suggests Samsung developing another foldable phone.
Unlike the Galaxy Fold, the display is said to fold outwards.
It features a lock mechanism.

Whether it's the punch-hole display or the foldable phone, Samsung is leading the charge in mobile industry. With the evolving schema of smartphone design, the South Korean giant not only laid the foundation of a futuristic device but is also working on the next generation of handset. If we go by a patent filed by the company, it is working on a new foldable device with a different design than the recently-launched Galaxy Fold.
The basic difference is the fold. While the Galaxy Fold folds inwards, hiding the large display inside the two flaps, this particular phone in development will be quite the opposite, the patent shows. The schematics show that the phone folds outwards - similar to how the Huawei Mate X folds - keeping the large display outside. However, there is an addition to the design in the form a lock mechanism.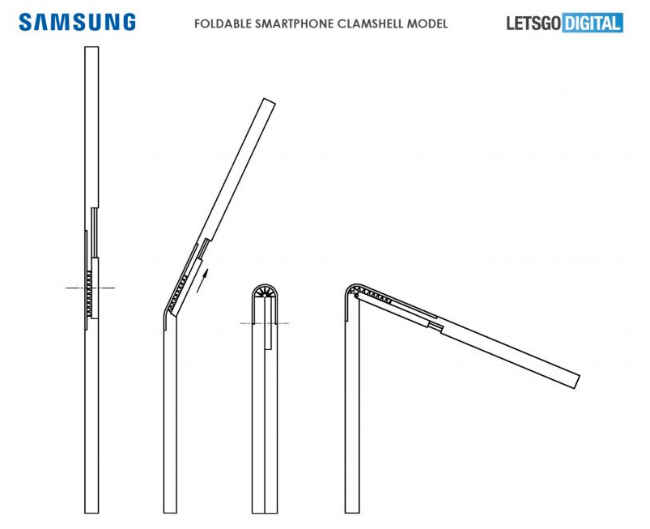 According to the patent filed by Samsung Display with the WIPO (World Intellectual Property Organization) for a 'Foldable display apparatus' on September 21 2018 (published on January 24), the device does not have a huge elongated screen, and it consists of two parts that are held together by means of a hinge. A slider is placed on the back of the device which essentially functions as a lock. This helps to keep the phone locked in a certain position, which means that this phone will not fold unintentionally.
The news comes a few days after Bloomberg reported that Samsung is now working on two more foldable devices seeking an early lead in the new and untested market segment. Citing people familiar with the matter, the news agency reported that the South Korean tech giant is developing a clamshell-like device and another that folds outwards. The description of the latter matches with the one that is discussed in the patent mentioned above.
The company had already announced that it will produce 1 million foldable phones this year. For the Galaxy Fold, Samsung has also worked with Google on an optimised Android operating system for a foldable screen. The company also envisions smartphones with rollable and stretchable displays in the future, company's Executive Vice President Chung Eui-suk said on the corporate website earlier this year.
Related Read:
Samsung Galaxy Fold confirmed to launch in India, likely to be more expensive than $1980