Make 2021 your best year with IBM Developer
Make 2021 the year where you truly shine, grow, build & Code. Get support and motivation from the IBM Developer community. #IBMDeveloper #CodePatterns
Click here to know more
Advertisements
A Nokia 5233 mobile phone has reportedly exploded while being plugged in for charging in Kheriakani district of Odisha. The teenager Uma Oram was conversing with a relative using the device when the incident took place and according to a report by Metro, she fell unconscious and suffered grave injuries to her hand, leg and chest, and was rushed to a local hospital where she died.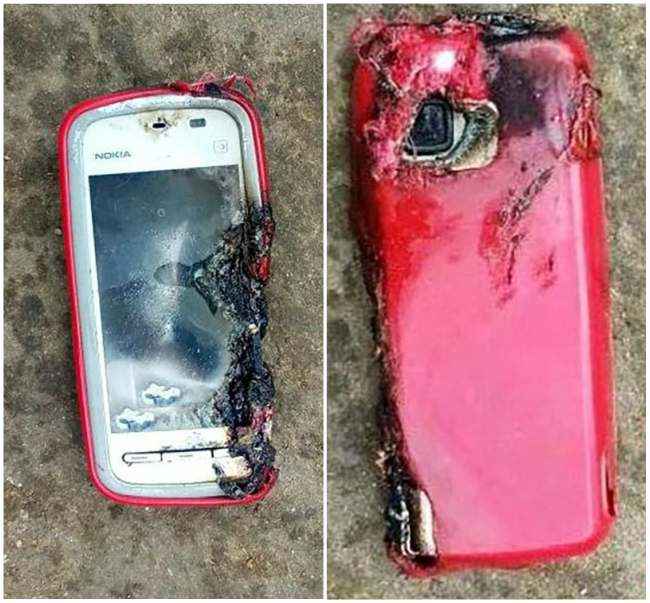 Image Credits: CEN
We reached out to the Nokia smartphone manufacturer, HMD Global, who has issued a statement on the incident saying, "We are deeply saddened to hear of the unfortunate incident involving a 19-year-old girl that has been reported. The mobile phone in question was not manufactured or sold by HMD Global, the new home of Nokia phones, setup in December 2016 to create a new range of devices. As HMD Global, we are committed to producing high-quality handsets which deliver a strong user experience and meet high customer expectations."
A quick search on Flipkart and Amazon will bring up a number of vintage Nokia smartphones, which were manufactured even before the company's smartphone division was acquired by Microsoft in 2013. The devices are still being sold via online and offline channels even though they are no longer in production.
This is not the first time a smartphone explosion has occurred as the Galaxy Note 7 fiasco might be behind Samsung but it forced the company to come up with a more stringent testing process. In an isolated case, images of an exploded JioPhone were posted online where its rear panel was completely melted away. However, on investigating the phone, a LYF distributor said that it was suspicious that there is no damage to the units' screen or the battery.