The ZenFone AR is the world's first smartphone to offer both Tango and Daydream, and the company has been teasing the launch of the device in India for a while now
Asus has been teasing the launch of its ZenFone AR smartphone in India for a while and now the company has sent out media invites for an event on July 13, during which it will launch the phone in India. To recall, the smartphone was unveiled at this year's CES event in January, and is the first smartphone in the world to offer Google's AR and VR platforms (Tango and Daydream). While the phone was the first to offer 8GB of RAM on a mobile device, it won't be the first in India as that spot has already been taken by the OnePlus 5.
The ZenFone AR sports a 5.7-inch Super AMOLED display with a resolution of 2560 x 1440 pixels, and is powered by Qualcomm's Snapdragon 821 platform. At the back of the device is a 23MP primary camera, along with a motion tracking camera and a depth sensing camera. At the front is an 8MP camera with a f/2.0 aperture lens. The phone is equipped with a 3300mAh battery and runs Android Nougat. You can read our first impression of the ZenFone AR here.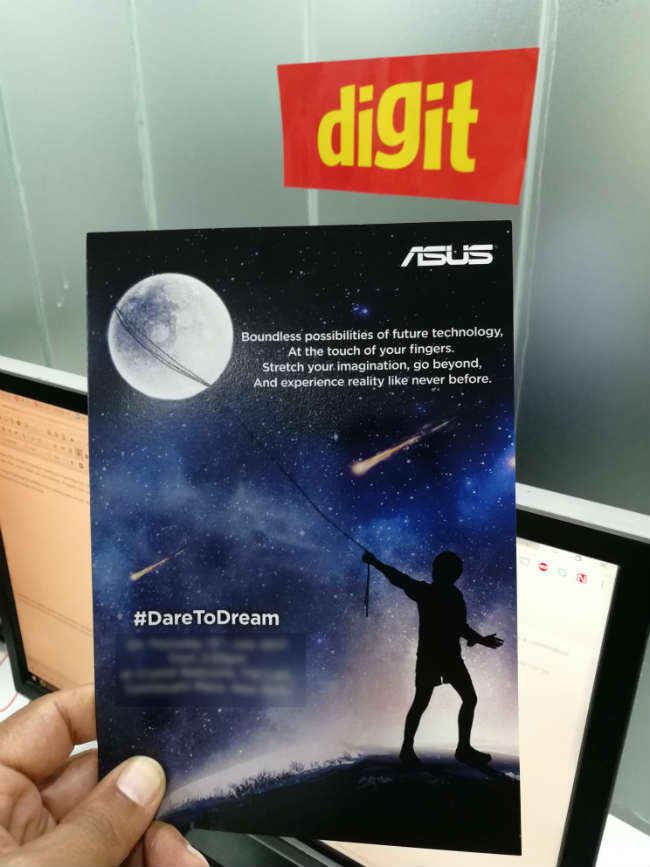 It should be noted that there already is a Tango-enabled phone in India in the form of the Lenovo Phab 2 Pro smartphone. The phone was launched in India back in January at a cost of Rs. 29,990. The device sports a 6.4-inch QHD display and is powered by Qualcomm's Snapdragon 652 platform, with 4GB of RAM. At the back is a 16MP primary camera, with motion tracking and depth sensing cameras as well.
As for Daydream, while the company launched its Daydream View enabled headset a few weeks ago, Daydream ready devices like the Pixel and Pixel XL have been available in India for some time. The Daydream View headset is priced at a price of Rs 6,499 exclusively via Flipkart.