The much awaited Asus Zenfone 2 is coming to India on April 23. Before you ask, yes, it's the 4GB variant is going to be launched on that day. The Taiwanese smartphone maker has just sent out a teaser, announcing the launch date for the product. The photo confirms that the Zenfone 2 (4GB RAM variant) will be launched in New Delhi on April 23.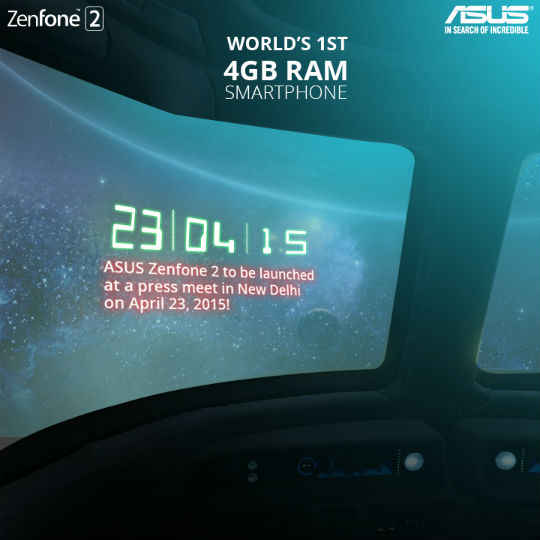 The Zenfone 2 is the first smartphone to run on 4GB of RAM. In an earlier teaser sent to the media, Asus had confirmed that three variants of the Zenfone 2 would be launched in India. This should include the 16, 32 and 64GB variants. Out of these, the 64GB variant will be the one that will sport 4GB of RAM. All of the devices should be priced between Rs. 20,000 to Rs. 25,000.
In an earlier interview with Digit, Asus Region Head, Peter Chang, had confirmed that the Zenfone 2 would be launched sometime in April and in different skews. Chang had also mentioned that the Zenfone Zoom, another much talked about Asus product that was announced at the CES 2015 in Las Vegas, would be announced in India later this year.