A lawsuit has been filed against Apple in the US District Court of Northern California by Plaintiffs who have accused Apple of misleading consumers with regards to the display on the iPhone X, iPhone XS and the iPhone XS Max. The plaintiffs claim that Apple's display hardware does not match the specifications the company advertises.
The complaints centre around the curvature of the display, its impact on the total number of pixels and the overall pixel density of the display. You can read the entire complaint here, which lists the various infractions in great detail. Some of the key takeaways from the document are listed below.
The iPhone X advertises a resolution of 2436 x 1125 pixels, which is technically not correct since the notch and rounded corners take up about 120 vertical pixels away from the advertised resolution.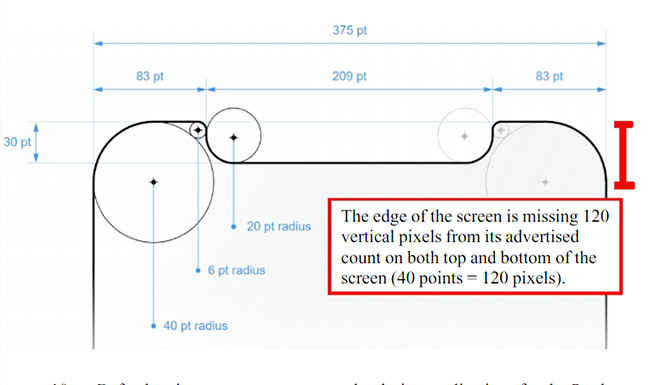 The widest rectangular screen area usable by applications on the iPhone X is about 2195 x 1125 pixels, or about 10 percent less than the advertised 2436 x 1125 pixels.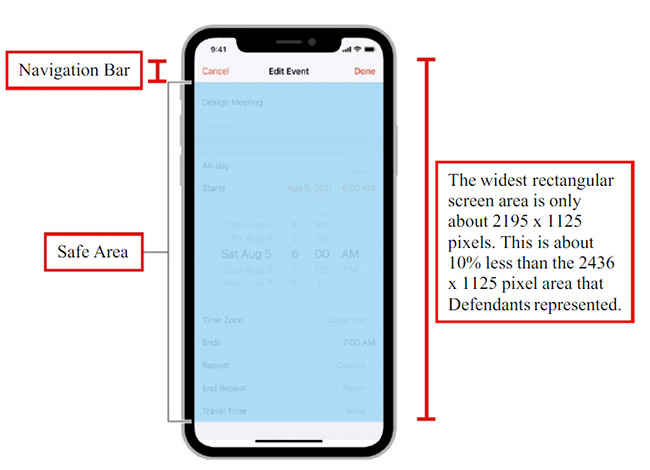 The display size is falsely advertised as being 5.8 inches, while it is actually around 5.6875 inches. Each corner cuts the diagonal by about 1/16 of an inch.
Most of Apple's marketing materials, renders, choice of wallpapers and angles are purposefully designed to hide the notch, making the front feel like all-screen which is the new iPhones are not.
The iPhone X display is falsely advertised as being higher resolution than the one on the iPhone 8 Plus, which is not true on a sub-pixel level, since OLED pixels are "false" pixels and only have two sub-pixels, compared to three on the iPhone 8 Plus' LCD. Which works out to 5,481,000 sub-pixels on the iPhone X, compared to 6,220,800 on the iPhone 8 Plus. And that is before taking into account the wrong display resolution.
Some of the complaints listed in the filings seem to overlook the basic tenets of OLED displays, but certain complaints could hold weight. For example, Apple's use of angles and black wallpapers in all its promotional material to give the impression of the iPhone X (XS and XS Max) as having an all-display front could hold some weight. Additionally, the bits about the maximum rectangular area available to an app could also spell some trouble for Apple.
Apple isn't a stranger to lawsuits, credible or frivolous. This new one around the display is just another one for Apple, and regardless of how we may feel about the claims listed in the lawsuit, it would be interesting to see how the courts rule on this one.