Highlights:
Apple is reportedly working on a laser-based 3D camera system for 2020 iPhones.
The new camera setup is said to enable better AR implementation and imaging functionality.
The company is said to debut the tech with a new 10-inch iPad.
We already know that Apple is working on its new generation of iPhones as we brought you the first look at how the upcoming iPhone XI might look like, with a triple-rear camera on the back. Now, a new report by Bloomberg claims that the company is planning to launch the 2020 iPhones with a "more-powerful 3-D camera to get a leg up in the Augmented Reality (AR) market". Citing people close to the development, the report states that future iPhones could come equipped with a longer-range 3D camera that is made for scanning the environment and reconstructing it in 3D. It is said to work up to about 15 feet from the device, as opposed to the front-facing 3D camera in current generation iPhones that can scan a user's face from about 30 cms for enabling Face ID.
While the current generation face scanning technology used by Apple employs dot-projection for creating a 3D model, future iPhones will reportedly use a laser scanner that is better suited to work over longer distances. This sensor could theoretically enable enhanced AR functionalities with better depth perception for placement of objects in the AR space. It could also be used for imaging application and enable better depth in images captured in portrait mode. Apple is apparently talking to Sony about testing sensors for its phones. The new laser-based 3D sensor is said to be one of the many new features, as Apple is also said to introduce a third "more advanced camera, enhanced photo-capture tools and a more powerful chip" in its 2020 iPhone lineup.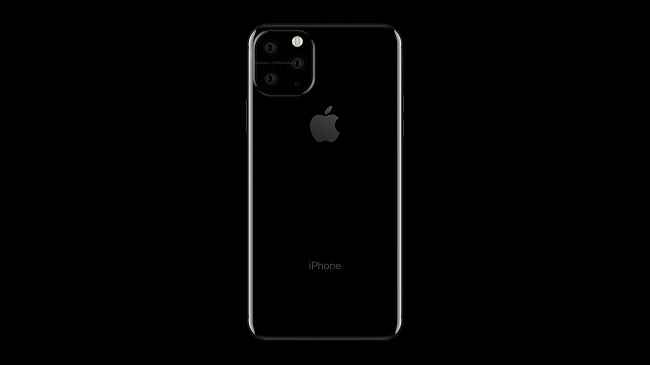 Even though the new 3D camera system might be introduced in the upcoming iPhones, the report suggests that it could first debut on an upgraded iPad Pro, which could be launched in early spring 2020. Additionally, the company plans to unveil an updated version of the more affordable iPad with a faster chip, maybe the A12 Bionic, and a 10-inch display. While the new iPad Pro comes with USB-C ports, this upcoming iPad is said to retain the Lightning connector. Additionally, there could also be a new, cheaper iPad Mini in the works.
Coming to this year's speculated iPhone lineup by Apple, previous reports suggested that the company is planning an upgrade for the iPhone XS (codename D42), XS Max (D43), and the iPhone XR. Bloomberg reports that the top-end iPhone model coming this year will feature a triple-rear camera setup and the other models could be updated with the new camera setup as well. This new camera setup should've made its way to the current iPhone line-up but the company reportedly delayed it. In addition to the new camera tech, Apple could also incorporate a USB-C connector instead of the Lightning port. An upgraded processor can also be expected, along with updated Face ID sensor for unlocking the device and payments approval.
Delving more details on the camera setup, the report states that inclusion of a third camera on the 2019 iPhones will enable them to capture a wider area, maybe with a wide-angle lens, and enable better zoom capabilities. This new setup is said to capture more pixels for the Apple software that might be used in various scenarios. An example being reparation of a video or photo to include a subject that's accidentally cut off from the initial shot. The Live Photos feature is also said to get an update with the length of the video being doubled from three to six seconds.
Finally, there is some new information on Apple's upcoming iOS 13. The new operating system revision could introduce a dark mode for devices, along with some improvements for CarPlay. iPad centric updates include a new home screen, improvements to file management, and the option to tab through multiple versions of a single app, which is said to be similar to switching between tabs in a browser. Later this year, Apple is said to combine two new services via iOS updates, a magazine subscription service and its alleged video streaming service.
Related Reads:
Apple bans Facebook Research App that allegedly spied on teenagers
Apple sued over FaceTime eavesdropping bug
Sharp hopes to be OLED supplier for future Apple iPhones: Report