With a flurry of tablet devices ready to hit the market, the recently released iPad has a lot to prove, not just for Apple, but also to show what a tablet PC can really be. That being said, it seems as if ICD will soon be coming out with a new tablet (its Ultra tablet device is due to release later this year with Verizon), one that will give the iPad a run for its money, in terms of specifications.
Called the ICD Gemini, the device's features include: an 11.2-inch multi-touch (capacitive or restive options) screen that has a 1366x768 resolution (16:9 aspect ratio) and the ability to play 1080p video with the Nvidia Tegra 250 1GHz chip (SoC); proposed Flash 10.1 support (bear in mind that Flash 10.1 RC has just been released); Android OS; 5-axis accelerometer; a 5MP autofocus camera; a secondary 2MP camera for video chat; 4GB built-in storage; SDHC support (up to 32GB); True GPS; 40Wh user-replaceable battery; 802.11n Wi-Fi support; 3G connectivity; voice call support; SMS and MMS support; FM radio; Bluetooth; microUSB connectivity; stereo speakers; accelerometer; magnetometer; ambient light sensor, and 512MB DDR RAM.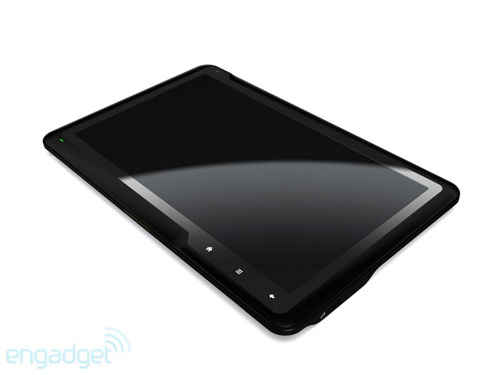 The ICD Gemini certainly beats the iPad if one looks only at the specifications, with such advantages as voice calls, SMS & MMS support; FM radio; stylus input; a user replaceable battery; Flash support; USB connectivity; True GPS as opposed to Assisted GPS; and of course, the two cameras. Of course, specifications are not everything as the JooJoo has shown, and how well the Gemini can use its advantages remains to be seen.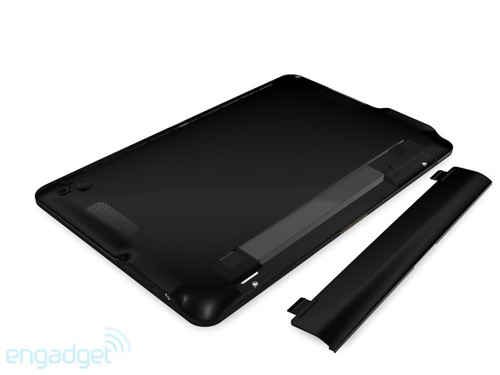 The 7-inch 4G-ready ICD Ultra tablet device on the other hand has been tried and tested, but will not release till later this year, due to reliability, battery, and heating issues with the Nvidia Tegra 250 dual-core chipset. What is known of the device is that it can play 1080p video, runs on the Android OS, offers both capacitive and restive touchscreen options, has 512MB of RAM (DDR/NAND option) and a built-in 1.3MP webcam, accelerometer, mini HDMI port, FM radio, USB 2.0, Bluetooth, 802.11 b/g Wi-Fi, 4G, and a 4 hour battery life. Check out the company's (Innovative Converged Devices) website here, for more information about its products, which includes the Momento digital picture frame, Velocity mobile, and another tablet device – the 15.6-inch Vega – which features similar specifications to the Ultra. Also check out the images of the Ultra and Vega in the photo-gallery below.