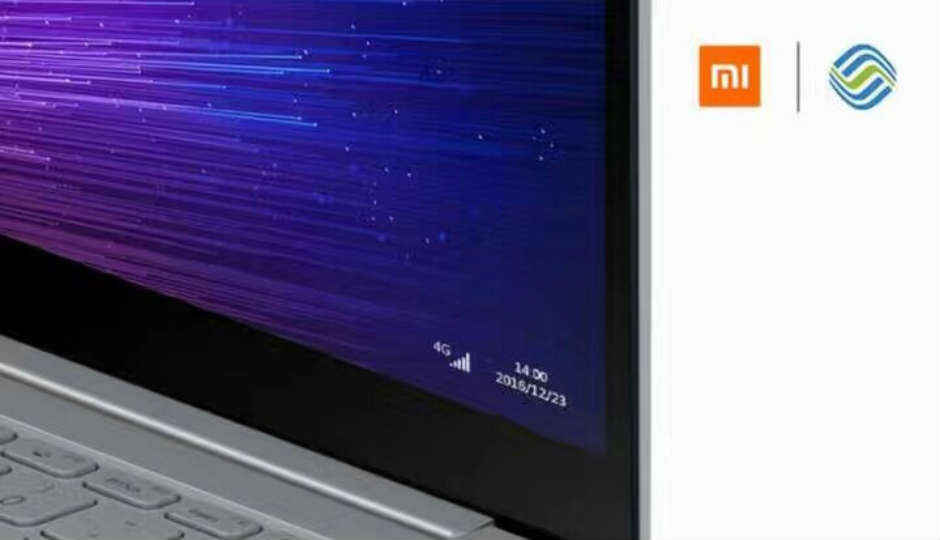 HIGHLIGHTS
Will Xiaomi bring its notebooks to India?
Xiaomi is likely to introduce new version of its Mi Notebook Air in China on December 23. In the past year, Xiaomi has been exploring all verticals other than smartphones – with the company venturing into personal computing and IoT-based devices.
Xiaomi had announced Mi Notebook Air in China in July and it seems the company is already preparing an update for its notebooks. According to a report at GizmoChina, Xiaomi could announce updated version of its Mi Notebook Air on December 23 in Beijing. The invite teases a product with design similar to original Mi Notebook Air but the new model could feature 4G connectivity out of the box. The invite also hints at Xiaomi announcing the device in collaboration with China Mobile, one of the largest telecom service provider in China.
At this moment, it is unclear whether Xiaomi will introduce new changes to Mi Notebook Air in terms of processor and other components but that can't be ruled out. Xiaomi Mi Notebook was launched in two variants, with 12.5-inch and 13.3-inch screen sizes. The notebooks were powered by Intel's sixth generation Core i5 processor and we hope Xiaomi will update the notebooks with seventh generation Intel Core i series processors.
Xiaomi Mi Notebook Air came with an option of up to 8GB RAM and 256GB SSD along with optional NVIDIA GeForce 940MX graphics card. Xiaomi Mi Notebook Air came with single USB-C port for charging and offered support for traditional USB 3.1 port.
Xiaomi could bring improvements to performance by adding 7th generation Core i processor and option of up to 16GB RAM on the 13.3-inch variant. If the laptop gets thinner and lighter then it would appeal to more consumers. Xiaomi Mi Notebook Air was priced at 3499 Yuan (approximately Rs 35,000) and 4949 Yuan (approximately Rs 49,500). Xiaomi had earlier indicated that it won't be releasing Mi Notebook Air in India.