The Vaio Z Flip is a high-end laptop, while the Vaio Z Clamshell is a toned down version of that.
Erstwhile Sony brand, Vaio, has taken a big step towards making a comeback in the laptop market. The company just announced three high-end laptops overseas, including two variants of the Vaio Z Flip, the Vaio Z Clamshell and the Vaio S. The Vaio Z Flip is the highlight amongst these, boasting a 13 inch touchscreen QHD display, which can be flipped, just liked in Lenovo's Yoga series laptops. It's an expensive laptop though, with a starting price of around $1,799 (approx. Rs. 1,22,000) in the US. There is a cheaper variant as well, priced at $1,499 (approx. Rs. 1,02,000). The Vaio Z Clamshell also starts at the same price as the cheaper variant of the Z Flip. Technically, the company calls all of them the Vaio Z, but the Clamshell and Flip monickers are used to differentiate them for consumers.
Along with its QHD display, the Vaio Z Flip is has an aluminium casing inside and on the top. In addition, the device runs on Intel's new i7 Skylake processor, with an option for the i5 as well. It can hold 8 to 16GB of RAM and the company claims it has a battery life of 11-12 hours. It has been selling in Japan for a while and has been introduced in the US now. There is no word on whether it will ever make it to India. On the other hand, the Vaio Z Clamshell laptop has a 1080p display, with no touchscreen benefits. It's build is similar to the Flip, but it can't be flipped around to be used as a tablet.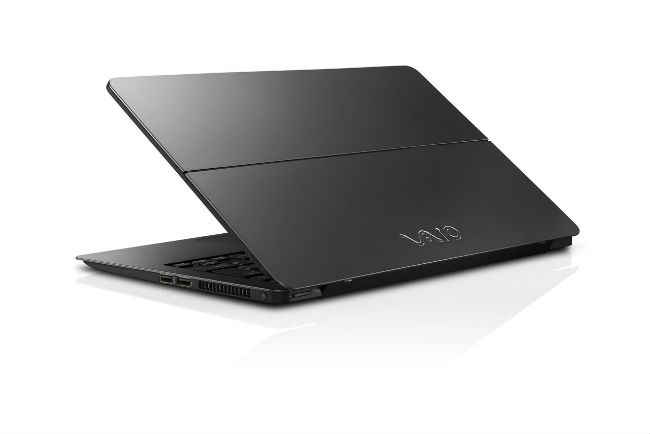 The last of the three laptops launched in the US is the Vaio S, which is sold in Japan as the Vaio Pro. It's somewhat of an old school laptop, hosting both a VGA and ethernet port on its sides.

While none of these laptops have made it to India and aren't likely to do so anytime soon, the once Sony owned brand has interested Indian consumers in the past. These three laptops, which had first been announced in Japan, compete against the most premium laptops in the market, marking Vaio's first real move to return to the competition.
Source: The Verge