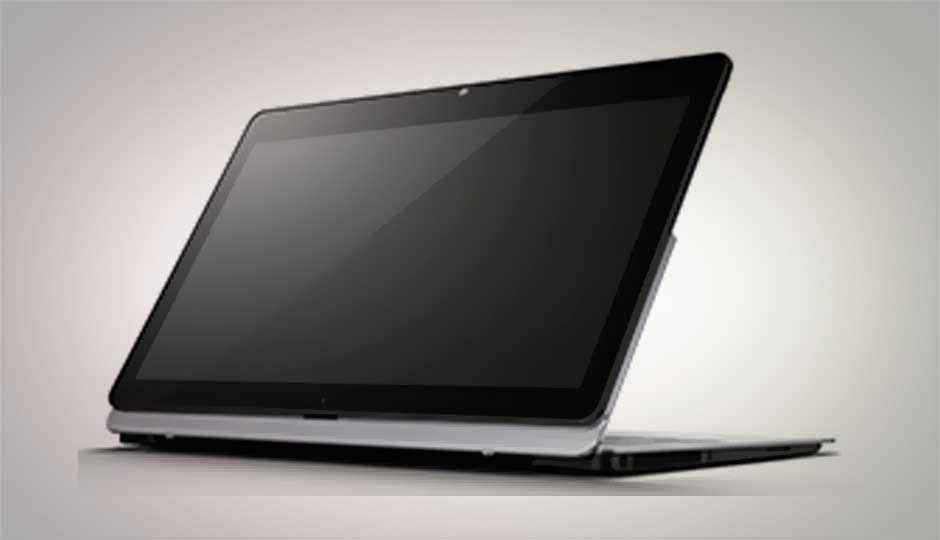 HIGHLIGHTS
Sony just launched a trio of Hybrid Windows 8.1 machines running on the latest fourth generation Intel processors.
It is a great day for Windows based hybrid machine lovers, as Sony has launched its new Vaio Flip line of hybrid convertible laptops. These machines have a unique new hinge design that lets users flip the screen around and use them as tablets. Going all out, Sony's introduced not one, not two, but three varying sizes, with the Vaio Flip coming in 13, 14 and 15 inch flavours.
What's common between the three variants is that they are all powered by Intel's fourth generation processors and they all sport Sony's Triluminous display technology on an IPS panel boasting a resolution of 1920×1080. The Vaio Fit 13 and 14 come with Intel i5 processors while the top end Vaio Fit 15 sports the most powerful Intel Core i7 processor. All but the top end model ship with 4GB of RAM, but for those looking for a little more punch, the top end model has double that amount.
While the insides of these new hybrids are rather tantalizing, what really sets these machines apart is the unique hinge design. The screen can flip backwards over a hinge that will allow users to not only lay it flat on the keyboard, but also have the screen flip all the way backwards, for presentation purposes.
The Hybrid machines start retailing at Rs. 94,990 for the base 14 inch model and can cost as high as Rs.1,19,990 for the top end 15 inch model. Interestingly, the 13 inch variant costs five thousand rupees more than the 14-inch variant.