Samsung has shown off a Series 9 ultrabook prototype at IFA 2012, one with a Retina Display of sorts – a high resolution 13-inch 2,560x1,440 pixel display.
In comparison with the 15-inch MacBook Pro Retina Display, which has a resolution of 2,880x1,800 pixels, the 13-inch Samsung Series 9 display has roughly the same pixel density, 226ppi, compared to Apple's 221ppi offering.
Interestingly, Samsung has given the 13-inch Series 9 WQHD display a matte finish, much to the relief of laptop users working in brightly-lit environments.
For now, the 13-inch Samsung Series 9 WQHD ultrabook is supposedly only a concept, though speculation has it that the company would likely be putting it into production soon, and release it in December - so don't hold your breath.
Apple's MacBook Pro Retina Display did create a lot of buzz when it was announced, however, that popularity waned in the face of the exorbitant price tag. Currently, the more affordable, but ultraportable and very capable, 13-inch MacBook Air is moving faster off the shelves.
With such a limited audience for such niche, artist-friendly devices, Samsung is obviously trying to counter Apple's offerings at every price point. We wonder if they should be concentrating on capturing the mass-market instead.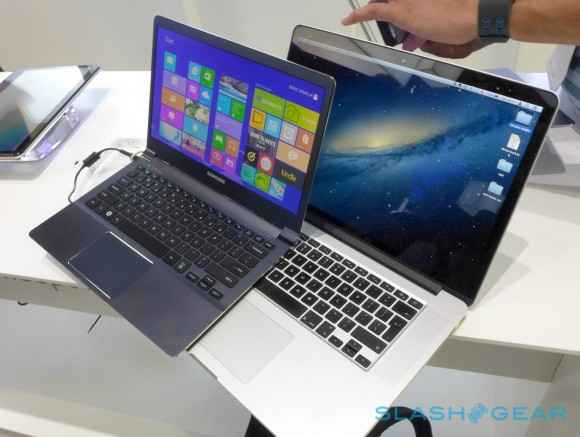 Source: Slashgear