The M1X Powered MacBook could feature design and hardware upgrade. Apple could also release a bunch of new products during its upcoming event. The M1X Macbook Pro will be available in two screen sizes
The upcoming M1X-Powered MacBooks have leaked before their official launch. The new report from the tipster Dylan brings to light several important details regarding the M1X-Powered MacBook including its specs and features.
Apple is most likely to officially reveal the upcoming M1X-Powered MacBooks during its October 18 "Unleashed" event. However, the latest leak could spoil the surprise for many fans.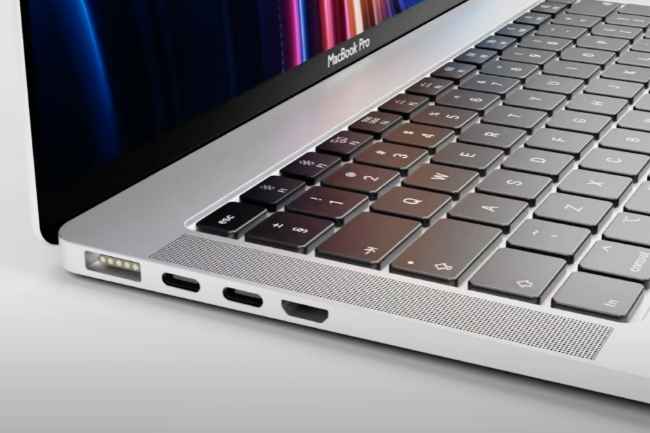 Apple M1X-Powered MacBook Pro Specs Leaked
According to the tipster, the new Apple M1X-Powered MacBook will launch in two screen options - 14 and 16-inch. Additionally, the screen bezels will get narrower on the new M1X Macbook Pro and won't feature an Apple logo. Apple is also rumoured to finally bring a 1080p webcam to the M1X Macbook Pro laptops.
However, we will most likely not see an updated display featuring a 120Hz refresh rate on the new MacBook Pro models.
One thing is for certain that the Apple M1X-Powered MacBook Pro will feature a noticeable bump in performance. The leak point towards a 10-core CPU paired with either a 16-core or 32-core GPU. Additionally, the leak suggests 16GB RAM and 512GB SSD storage as standard across both Apple M1X laptops. Apple will not remove the charging brick from the M1X Macbook Pro's packaging, at least not yet, but will most likely upgrade it.
Since it's the MacBook Pro we're talking about, you'll most likely see the inclusion of more I/O ports including an SD card reader, HDMI port and more USB Type-C ports. Lastly, Apple could very well remove the touch bar in favour of Function keys.
Everything will finally become clear on October 18, 2021. So mark your calendar and keep watching this space for more.
Tags:
Apple M1X MacBook Pro India Launch
Apple M1X MacBook Pro Specs
Apple M1X MacBook Pro Details
Apple MacBook Pro M1X Features