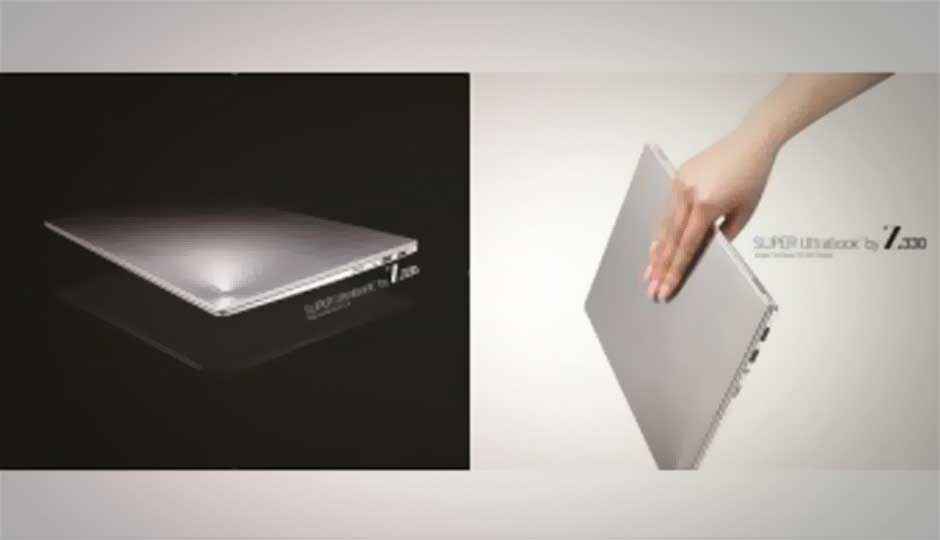 LG has joined the ranks of Acer, Asus, and Lenovo, announcing its first Ultrabooks ahead of CES. Apart from the two Ultrabooks – LG Z330 and Z430 – LG has also announced two other laptops, the LG P535 and A540, as well as a new 3D all-in-one, the LG V300. All the devices are expected to start shipping by the first quarter of the year.
J.J. Lee, Executive Vice President and Head of LG Electronics IT Business Unit, spoke about LG's upcoming participation at CES 2012:
"At this year's CES, LG will showcase products that are not only new, but also establish categories defining new standards for personal computing devices. Our new products feature a range of breakthrough technologies from LG, such as IPS display, glasses-free 3D and Super Speed Boot, that will noticeably elevate the personal computing experience. These technologies reflect our goal of satisfying various consumer demands, as well as our aggressive strategy for 2012."
According to LG, the 13-inch LG Z330 is a "Super Ultrabook that Outshines Ordinary Ultrabooks." It comes with a second generation Intel Core i7 processor onboard, requires less than 10 seconds to complete booting, switches on from standby in two seconds, and comes with a SATA III SSD drive. It has a uniform slimness of 14.7mm throughout, and weighs 1.21 kg. Its 13.3-inch display has been made to fit in a 12-inch chassis.
The 14-inch LG Z430 apparently delivers "Ultimate Compactness and Performance in a 14-inch Super Ultrabook." It is powered by the Intel Core i7 processor, comes with a choice of SSD and HDD up to 500GB, and features Super Speed Boot. The LG Z430 fits into a 19.9 mm thin chassis, and weighs in at 1.50 kg. Its 14-inch display has been made to fit in a 13-inch chassis.
The 15.6-inch LG P535 is said to incorporate "Superior 3D Capabilities in a Lightweight, Slim Notebook." A CINEMA 3D notebook, the LG P535 has a second generation Intel Core i7 processor, a Nvidia GeForce GT 630M graphics card, and a super-widescreen display. It weighs in 2.2kg, and has a thickness of 24.1mm.
The 15.6-inch LG A540 offers "Glasses-Free 3D Entertainment with Enhanced 4.1 Channel Sounds." Powered by a second generation Intel Core i7 processor, it has a glasses-free 3D display panel, SRS premium sound effect, 4.1 channel 3D sound, Nvidia GT555M graphics card, as well as a 3D editing program that allows users to personalize their 3D images and videos.
Finally, the LG V300, is apparently "LG's First All-in-One PC with Top-Line Display Technology." Powered by a second generation Intel Core i7 processor, the LG V300 AIO has a 23-inch FPR 3D display requiring passive 3D glasses, and IPS technology with 178 degree viewing angles. It is also a touch AIO PC, featuring triple camera touch sensor system for a superior multi-touch experience.