The new Lenovo Legion 5 Pro features the latest AMD CPU, Nvidia GPU, MUX Switch. Legion 5 Pro is available in two colours - white and grey and in two variants.
Lenovo Legion 5 Pro, powered by AMD Ryzen 5000 series CPU and Nvidia RTX 3000 series GPU, is now available in India for a starting price of Rs 1.39 lakh. Users can buy the latest Lenovo gaming laptop via Amazon, Flipkart and offline retail stores. The Lenovo Legion 5 Pro comes in two variants - an Nvidia RTX 3060 GPU variant with 16GB RAM,1TB SSD (Rs 1.39,990) and an Nvidia RTX 3070 GPU version featuring 32GB RAM, 1TB SSD (1,59,990).
Lenovo Legion 5 Pro sits above the regular crop of gaming laptops from the brand. Last year's Legion Pro laptop is famous for its cooling, sturdy build quality and a value for the money price tag.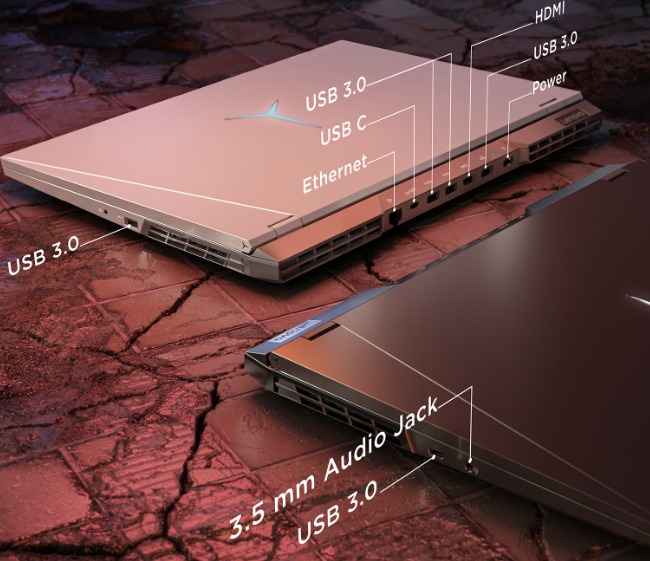 Lenovo Legion 5 Pro Specifications, Features, Availability
Both models of the Lenovo Legion 5 Pro come with an 8-Core/16-Thread Ryzen 7 5800HS CPU (7nm) which offers a max clock speed of 4.4GHz. The new Ryzen 5000 series CPU delivers higher clock speeds across all its 8-cores and 2X Direct Access L3 cache per core offering 23% better performance than the previous-gen and an additional 2 hours worth of battery life.
In terms of GPU, Lenovo Legion 5 Pro has two options - an RTX 3060 with 130W TGP, and an RTX 3070 with 140W TGP. Lenovo's communication team is also trying to do something different by announcing the GPU's Total Graphical Power or TGP upfront and plans to make their powerful GPU a highlight of their official communication going forward. For reference, the same Nvidia RTX 3060 mobile GPU has a TGP as low as 85W in other laptops in the market, which consequently performs worse than a higher TGP variant.
The Lenovo Legion 5 Pro comes with a MUX switch which provides an additional 5-10% FPS boost while gaming.
Lenovo Legion 5 Pro specs also include 1TB SSD storage, an 80Wh battery with a 300W fast-charger, and two RAM variants - 16GB/32GB. Lenovo confirms that the Legion 5 Pro gaming laptop comes with expandable memory (up to 32GB with dual slots) and storage (up to 2TB) options.
Moreover, the Lenovo Legion 5 Pro comes with a 1600p WQHD bezel-less display featuring a 165Hz refresh rate and 500 nits of maximum brightness, one of the highest in its class. Lenovo Legion 5 Pro display has a 16:10 aspect ratio, 100% sRGB, Nvidia G-Sync, AMD Free Sync and 90% AAR as well.
In terms of thermal performance, Lenovo Legion 5 Pro features an upgraded chassis with ColdFront 3.0 technology. Lenovo claims high cooling performance for Legion 5 Pro thanks to the use of Copper for heat dissipation, vents under the keyboard for higher airflow and additional structural design changes.
As per official communication, the Legion 5 Pro has a UL certificate and is consequently capable of working 12 hours at maximum load without any kind of throttling.
The Legion 5 Pro claims to deliver optimum sound performance with Nahimic 3d audio with features like 7.1 channel surround sound, sound tracker, night mode, sound-sharing and n-force.
Lenovo Legion 5 Pro I/O include - USB Type-A, Type-C, RJ45 Ethernet port, HDMI 2.1, 3.5mm audio jack and much more. Lastly, Lenovo plans to offer "Legion Ultimate Support" for its latest gaming laptop which includes features like access to gamer-focused tech 24/7 tech support, hardware, software and NBD onsite support along with 3 years of warranty.
Last year's Lenovo Legion laptops delivered in terms of cooling and gaming performance. In 2021, Lenovo plans to capture the increasing tech-literacy among gamers and enthusiasts. The Legion 5 Pro laptops deliver the same on paper, it'd be interesting to see how that translates to real-world performance.