Framework's new laptop has a modular design. The laptop will let you replace its old parts for easy upgrades including the mainboard. The Framework laptop will be available for pre-order this spring.
One of the main reasons why many users prefer buying desktops over laptops is because they aren't very upgradeable. Even the most upgrade-friendly laptops will only let you swap out the storage or the RAM. There's always a limit on what one can replace from a laptop and that's exactly why exceptions are always welcome.
This is where a new company called Framework comes into the picture. They just announced a new laptop called the Framework Laptop, which according to them is a fully upgradeable thin-and-light laptop. Here's how it looks -
The laptop sports a 13.5-inch display on the front with slim bezels, and it runs on an 11th Gen Intel Core processor. The laptop also supports up to 64GB DDR4 RAM and 4TB or more of Gen4 NVMe storage. You also get a 1080p webcam on the front and a 55Wh battery.
The specs of the laptop, as you can see, are quite commendable for a thin-and-light notebook. The highlight of the machine, however, is the fact that you can swap out most of the components for a better one whenever they are available.
Yes, you can customize the laptop's ports, storage, memory, battery, display, keyboard, and more. Heck, you can even replace the entire mainboard to boost performance as they launch updated versions with newer generation CPUs. That's quite an impressive value proposition and makes it very rare in the world on non-upgradeable laptops.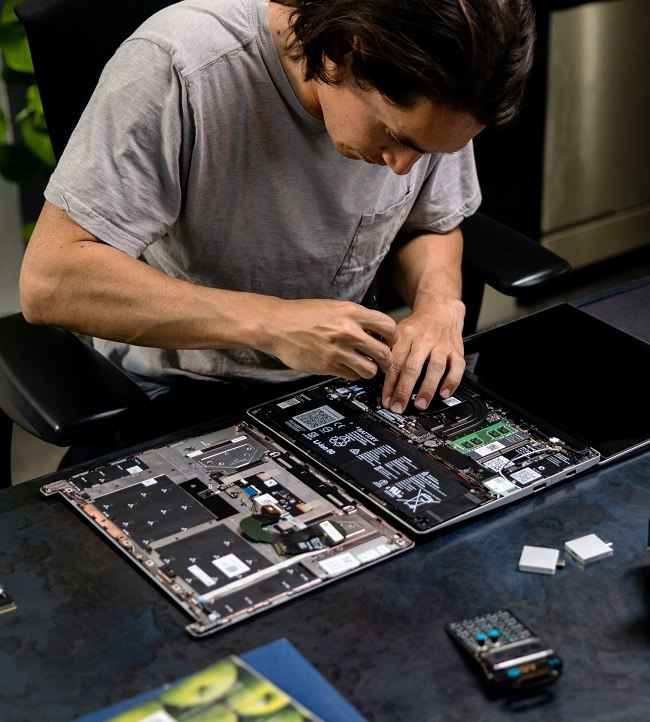 Users can also pick and choose the components that they want to go into the machine. For instance, you can tell Framework the kind of ports you want and which side of the laptop you want them on. Now, who doesn't want to pick and choose the ports and say goodbye to dongles?
The ability to swap out components also makes it very easy to repair. If you end up breaking, say, the display of the notebook. You'll then be able to simply order a replacement screen and put it together yourself.
Framework will be selling different configurations of the laptop running Windows 10 Home or Pro. If you feel like assembling your laptop just like how you would assemble a desktop, then you can also get the Framework Laptop DIY Edition.
It's worth pointing out that Framework isn't the first company to sell the idea of modular machines. We've seen this across various product categories. Google's now-defunct Project Ara is probably what comes to your mind when you think of a modular design in technology. Framework, however, seems to be committed to executing this properly in the laptop space and it'll be interesting to see how it works out when it launches this spring.