At the ongoing Computex 2019 event in Taipei, Dell has unveiled a bunch of new hardware including new devices in its XPS and Inspiron lineups. "We're thrilled to be back at Computex further spotlighting the exceptional innovation we kicked off earlier this year at CES 2019", said Ray Wah, senior vice president and general manager, Consumer and Small Business Product Group, Dell. "We're always listening to the needs of our customers and we've really delivered with smaller and sleeker designs, flawless detail and high performance in each of these new devices."
Dell XPS
Dell XPS 13 2-in-1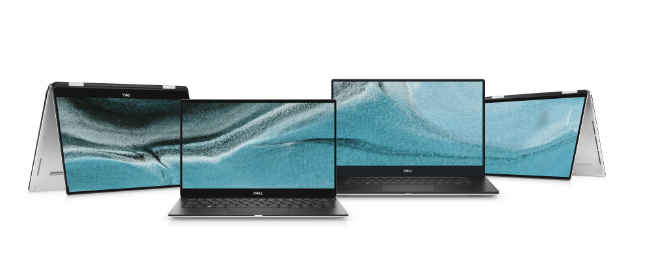 The Dell XPS 13 2-in1 offers an InfinityEdge display in a 16:10 format. The new laptop is available in FHD+ and UHD+ options and offers support for HDR content with an HDR400 certified UHD+ panel and Dolby Vision. Further, the laptop comes with an Eyesafe display, which Dell claims to reduce potentially harmful blue light emissions while maintaining colour gamut performance.
Most notably, the Dell XPS 13 2-in-1 is the company's first laptop to be powered by Intel's 10th Gen Core processors. These processors offer adaptive performance based on the new Intel Dynamic Tuning Technology. The company notes that this tech proactively changes the performance of the CPU according to the workload. Dell also says that it has re-engineered the thermal design to cool the higher performing processor while creating an overall 8% thinner 2-in-1 that the previous generation.
Other features of the Dell XPS 13 2-in-1 include the use of materials like CNC machines like aluminium and high polished diamond cut sidewalls along with black carbon fibre/arctic white woven glass fibre palm rests. The company also notes that the laptop offers a larger touchpad, edge-to-edge 'MagLev' keyboard.
The new Dell XPS 13 2-in-1 will be available in July starting at $999.99 (approx Rs 69,700)
Dell XPS 15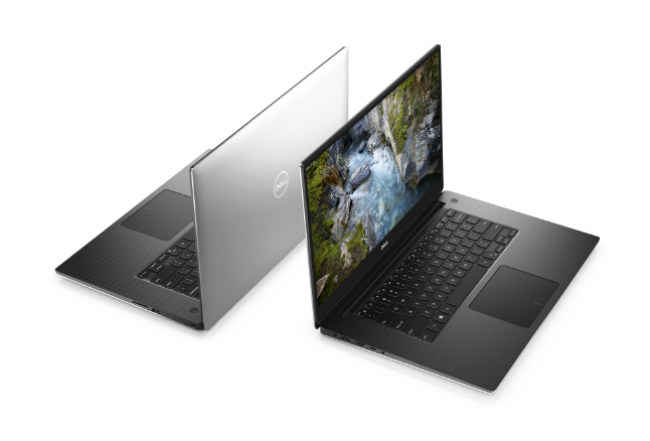 The Dell XPS 15 is said to be among the smallest 15.6-inch laptops and is powered by up to a 9th Gen Intel Core i9 processor. It also offers up to an Nvidia GeForce 1650 graphics. In terms of display, it offers a 4K UHD display with an InfinityEdge 15.6-inch touch option. Further, the device will also offer an OLED option with support for Dolby Vision.
Other specs of the laptop include up to 64GB of memory and up to 2TB PCIe DDS. The company also claims the longest battery life of any 15-inch laptop. Another feature of the laptop is the Killer AX1650, which is built on the Intel WiFI 6 Chipset. The company claims that this delivers nearly 3x faster throughput than the previous generation in crowded areas.
The new Dell XPS 15 will be available for purchase "in the coming weeks" starting at $999.99 (approx Rs 69,700)
Dell Inspiron
Dell Inspiron 15 7000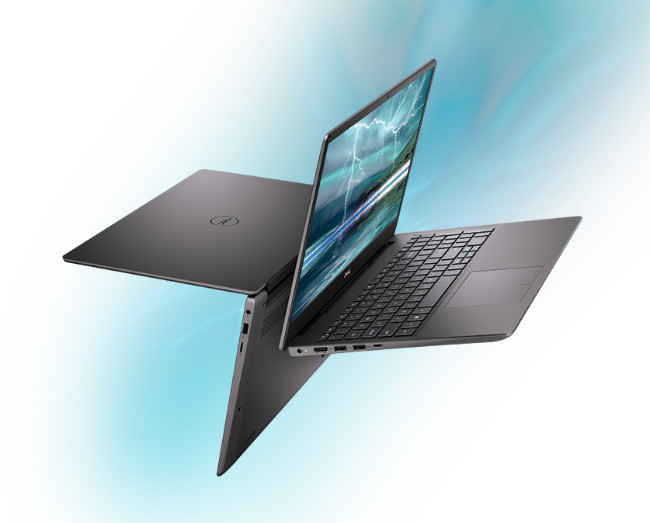 The Dell Inspiron 15 7000 laptop is powered by Intel's 9th Gen Core H-Class processors along with up to 16GB DDR4 memory and dual NVMe SSD options. They also get Nvidia GTX 1650 graphics. The company notes that the laptop is built with magnesium alloy for lightness while maintaining the build quality of traditional aluminium. Other features of the Dell Inspiron 15 7000 include new Adaptive Thermals, which can detect if the laptop is placed on a lap of a desk. It then adjusts thermal profiled accordingly. This feature, along with the dual heat pipes, fans and a drop hinge should allow the system to remain cool by exhausting heat from vents hidden in the hinge.
Dell Inspiron 15 7000 is available now starting at $579.99 (approx Rs 40,400).
Dell Inspiron 13 5000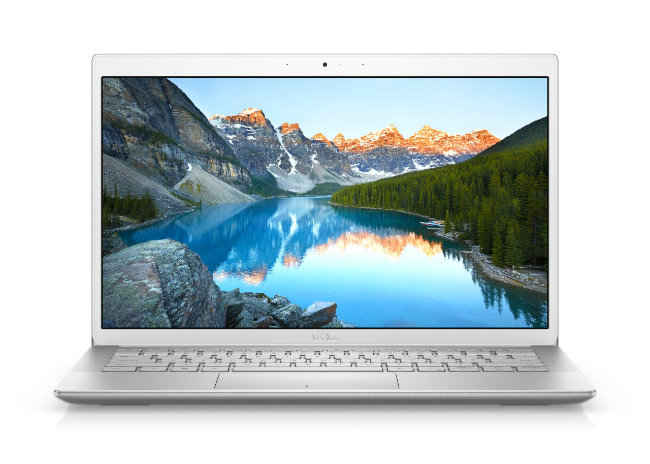 The Dell Inspiron 13 5000 offers a 13-inch form factor along with the option for a mobile broadband connection. The latter is made possible via a microSIM card slot. The company also notes that the laptop was designed with aesthetics in mind and comes with an aluminium build, diamond cut edges and contemporary colours like Platinum Silver and Iced Lilac.
Dell Inspiron 13 5000 is available now starting at $579.99 (approx Rs 40,400).
Dell Inspiron 11 3000 2-in-1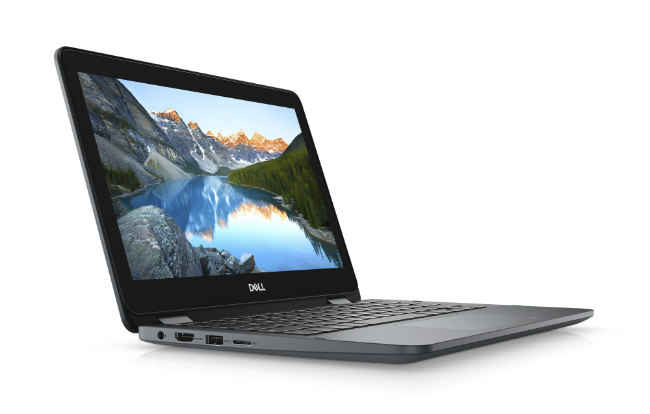 The Dell Inspiron 11 3000 2-in-1 is designed to be an entry-level convertible. It features a touch screen, 7th Gen AMD processors, multiple ports. Storage options are not yet known, but the press release states them as "adequate".
The company also added that the Dell Inspiron 7000 2-in-1 range will now be available globally. The device was announced at CES 2019 and will be available in 13-inch and 15-inch variants. Dell says that the device is the world's first 2-in-1 with a full-size pen garage in the hinge.
Dell Inspiron 11 3000 2-in-1 is available on June 10 starting at $349.99 (approx Rs 24,400).
Inspiron All-In-Ones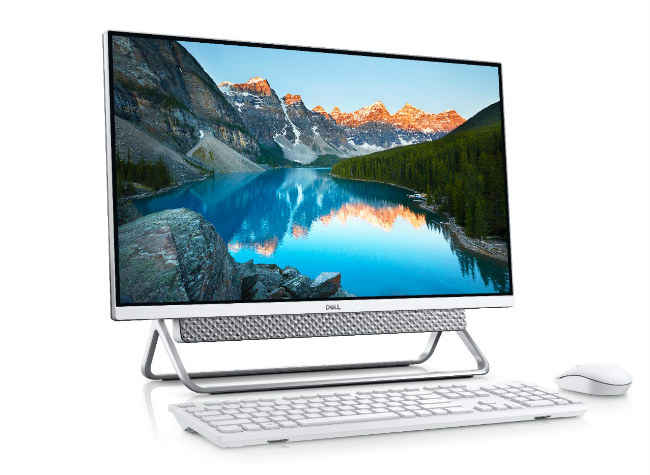 Dell also unveiled two AIOs called the Inspiron 24 5000 AIO and the Inspiron 27 7000 AIO. Both feature and InfinityEdge and offer a 23.8-inch and 27-inch FHD displays respectively. The devices also come with a pop-up webcam and a forward-firing speaker bar under the display. The AIOs are powered by Intel Core i3, i5 or i7 CPUs along with an optional Nvidia MX 110 discrete graphics.
Dell Inspiron 24 5000 AIO and Dell Inspiron 27 7000 AIO are available on July 26 starting at $699.99 (Rs 48,700) and $949.99 (approx Rs 66,200), respectively.
Dell Vostro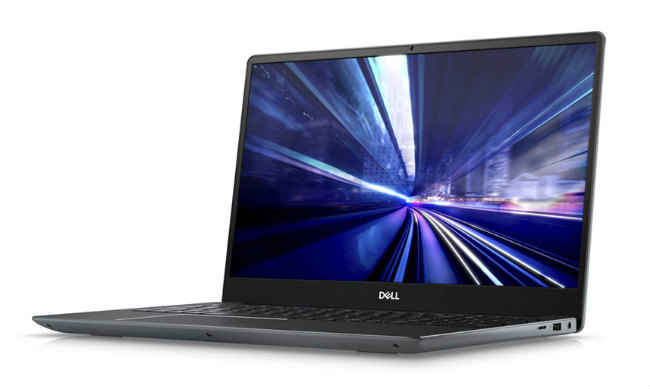 The new Dell Vostro laptops are aimed at business users. The Dell Vostro 13 5000 is said to be the thinnest in the Vostro portfolio and comes with "advanced' video conferencing technology. The Dell Vostro 15 7000 comes with Intel's latest H-series hexa-core processors and Nvidia GeForce GTX 1650 graphics. It also offers triple drive expandability storage options.
Dell Vostro 13 5000 and Vostro 15 7000 are available now starting at $849 (approx Rs 59,100) and $1149 (approx Rs 80,000), respectively.
Besides these, Dell also unveiled its Home Installation Services. The service will see a technician show up at your home and install the PC for you. Add-on services will be available at an additional cost. Dell Home Installation Services are now available in 12 countries for new or refurbished Inspiron, XPS, G Series and Alienware PCs.