New desktop computers have been added to Dell India's enterprise desktop lineup, Dell XPS 8500 and Dell Vostro 470, which come with 3rd Generation Intel Core processors.
The new Ivy Bridge Intel processors promise better graphical performance than the previous generation, and you can read more about the various improvements, in our previous coverage.
The Dell XPS 8500 (below), starting at Rs. 53,000, comes with a choice of Core i5-3450 or i7-3770 quad-core processors, and is meant to be a multimedia-capable workstation, apparently available with up to 2GB of dedicated AMD or Nvidia GPUs. It will come with 4GB of RAM, though up to 16GB of DDR3 RAM can be chosen. A 1TB 7,200 RPM drive is part of the deal, with up to 3TB is available. Ultrabook like options, for extra fast boot times, will also be available, with a 32GB Intel SRT SSD, and an additional 256GB SSD.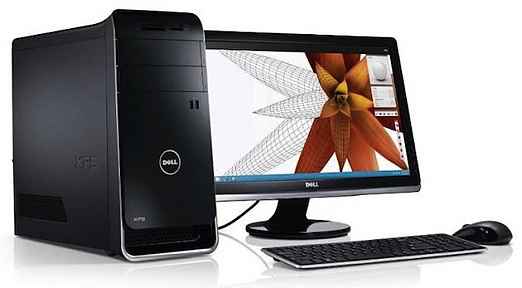 The Dell Vostro 470 (below), starting at Rs. 44,900, comes with an Intel Core i5-3450 quad-core processor, with Intel HD Graphics, and integrated 1GB Nvidia GPU options listed. A maximum of 8GB of DDR3 1600MHz RAM is available (4GB standard), though the 4 DIMM slots are capable of using 32GB. Up to 2TB of 7,200 RPM storage is available. Refer to Dell India's site for more details.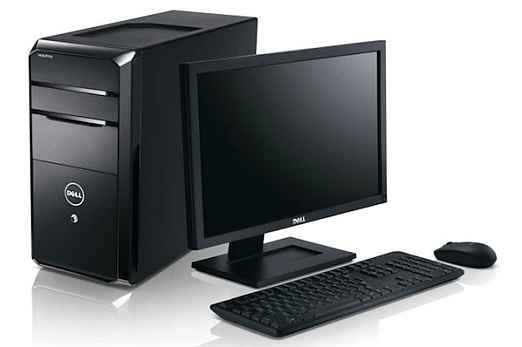 Both new Dell enterprise desktops will ship with 64-bit Windows 7 Professional SP1, with the choice of XP mode installed. They also feature Integrated 10/100/1000 Gigabit Ethernet LAN, Bluetooth 4.0 with Wi-Fi (802.11 b/g/n) card, Integrated 7.1 Surround Sound, USB 3.0 and USB 2.0 ports, HDMI, VGA, headphone and microphone jacks, and a 19-in-1 media card reader. Both come 16X DVD-burners as standard, though optional Blu-Ray Combo drives are also available. Services like Dell ProSupport and DataSafe Online Backup will apparently also be available.