Hold onto your old XPS 13 laptops if you like a physical trackpad and all physical ports because Dell is going the Apple way and removing all of them and I can't help but get a sense of Deja Vu. The latest Dell XPS 13 Plus, as it is now called, features the most radical design change the Windows laptops have seen in quite some time.
The Dell XPS 13, inspired by the Gen-Z crowd, features an edge-to-edge keyboard, the latest Intel 12th Gen processor, none of the ports you might need, and a lot more. Here's a quick rundown.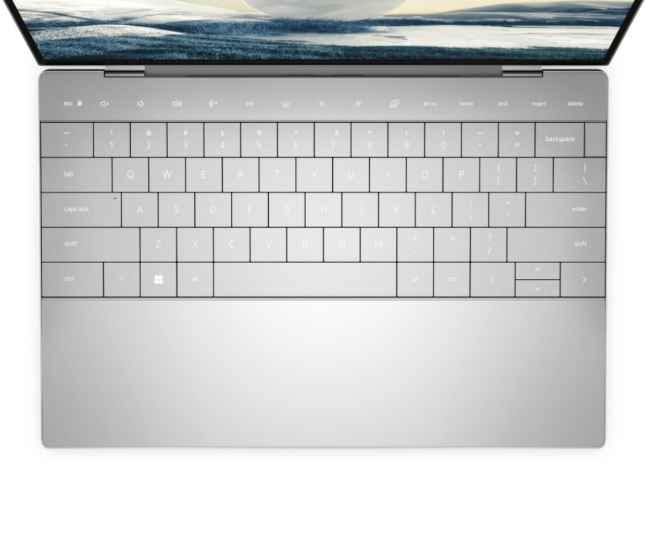 Dell XPS 13 Plus: Features, Specs, And Design Changes
Starting off with the internals, Dell XPS 13 Plus comes with an Intel 12th Gen Core series processor with 28W TDP, an increase from the 15W TDP of the last-gen. To manage the newfound power and the heat associated with it, the Dell XPS 13 also comes with larger fans that provide 55% airflow that is just as silent.
The Dell XPS 13 Plus also comes with the Express Charge 2.0 allowing for 80% battery charging in less than an hour. In terms of dimensions, the laptop still remains half an inch in thickness.
Moving on to the design and here's where we see the biggest changes. The Dell XPS 13 Plus comes with a brand new thin-bezel OLED screen featuring up to 4k resolution with EyeSafe tech that reduces harmful blue light emissions. Next up on the design overhaul is the keyboard, it now features an edge-to-edge design meaning there is virtually no space between the keys but they're bigger and have the same key travel as the previous-gen model.
The Function keys have now been replaced with a capacitive touch function row. They look really cool and work like capacitive buttons. Dell also feels that the physical trackpad is so "2021" so it is booting it out altogether. In its place, we get an invisible capacitive touch panel that looks indistinguishable from the palm rest area.
The thin and light laptop also comes with just two USB Type-C ports. Meaning you'll need a USB dock if you have any USB Type-A accessories.
Dell XPS 13 Plus is embracing form over function. It's not necessarily a bad thing either, if the keyboard and trackpad combination works well then kudos to tell for trying something different. Dell is either making a very calculated move or a radical risk, either way, I can't wait to test it.
Also Read: Alienware's Concept Nyx Could Allow You To Play Two Games At Once On Your Home Network