Asus has added yet another device to its Transformer line up. This time it's an AIO (All-in-One) desktop that can transform into a tablet. The beauty of this device is that it will give users the best of both worlds – Windows and Android. Yes, the device runs Windows 8 as well as Android 4.1 Jelly Bean.
When docked in, the device is powered by a third-gen Intel processors and Nvidia discrete graphics. When removed from the dock, the tablet is powered by an Nvidia Tegra 3 processor for running Android. Switching between the Oses is as simple as pushing a button.
The Asus Transformer AiO has an 18.4-inch Full HD 1920x1080 pixel IPS display and users can still access the Windows 8 desktop via a wireless connection if they wish. In its press release Asus has said, "makes it easy to carry the tablet from room to room and a built-in stand keeps the display at the perfect angle for tabletop use."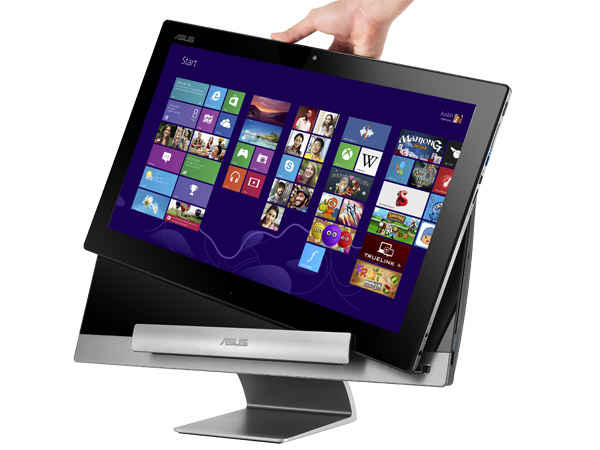 The Transformer AiO adds support to an integral handle that makes it easy to carry the device while on the go. How this translates in the practical world still remains to be seen, as carrying an 18.4-inch device doesn't sound extremely convenient. Asus has 16GB of storage on the Android side for the tablets use, and 1TB storage for Windows 8.
The device is expected to hit store shelves in Q1 2013 and can have a starting price of $1,299.