The ROG G752VS and the ROG Strix GL502VS both feature 6th gen Intel Core i7 processors, and are VR-ready.
Asus has unveiled two new gaming laptops in India under the Republic of Gamers (ROG) series, the ROG G752VS and ROG Strix GL502VS. Both laptops sport VR-ready Nvidia Pascal GeForce GTX 10 series graphics cards, with Nvidia's G-Sync technology for improved visuals.
ROG G752VS
The ROG G752VS sports Armor Titanium and Plasma Copper colour themes. It features an Nvidia GeForce GTX 1070 GPU along with unlocked 6th generation Intel Skylake Core i7 processors, and up to 64GB DDR4 RAM. The laptop also comes with Windows 10 Pro installed. Further, the unlocked processor will let gamers overclock the system up to 4.0GHz, via an overclocking toolkit. The panel on the ROG G752VS comes with 120Hz refresh rate, and 178-degree viewing angle. The laptop is priced at Rs. 2,47,990.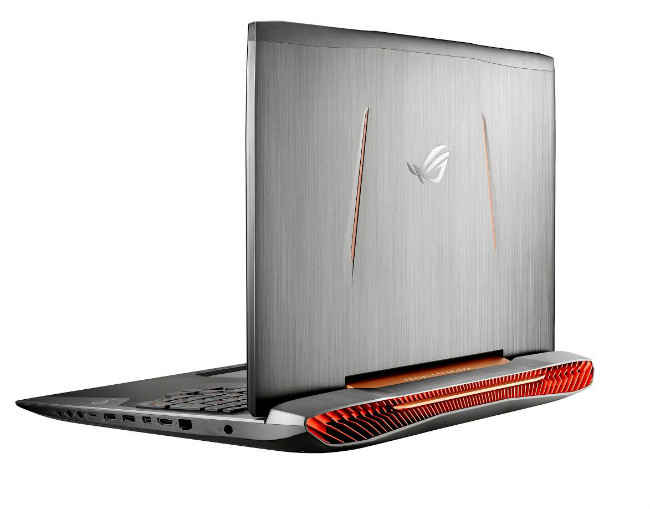 ROG Strix GL502VS
The ROG Strix GL502VS comes with a compact form factor. and weighs 2.3kg. Like the ROG G752VS, it too sports Nvidia GeForce GTX 1070 GPU and 6th generation Intel Core i7 processors. The laptop features a 15-inch display panel with 178-degree wide viewing angle, and up to 32GB of RAM. The laptop also features ROG gaming center that lets the user find system information, setup hotkeys for faster in-game commands, audio settings adjustment and gameplay recording. Further, it also comes with Asus' GameFirst III technology, which the company says can optimise network traffic for lag-free online gaming. The ROG Strix GL502VS is priced at RS. 1,81,990.