Asus India has just announced the new Asus VivoBook S550CM, an incredibly light and thin ultrabook with an optical drive. It packs touch, discrete graphics performance, SSD speed, and hard drive storage capacity in a sleek design. Its Brushed-hairline aluminum textures offer high durability and an elegant look.
The VivoBook S500CM packs a 3rd generation Intel Core i5-3317U (dual-core, HT, 1.7GHz, up to 2.6GHz5) processor, along wit a maximum of 4GB of RAM. The Ultrabook also comes with a 750GB hard drive rated at 5400 rpm, along with a 24GB SSD that give the VivoBook S550CM an "under 2 second instant on from sleep or hibernation mode" time. The VivoBook S550CM runs windows 8 and enhances the user exprience by including a full glass touchscreen that respond to gestures in the most intuitive way possible. An Nvidia GeForce GT 635M graphics chip with DirectX 11 compatibility drives the 1366x768 pixel multi-touch display, but it can also double up as the reason why you would probably be able to play games on this ultrabook.
Asus has also packed the VivoBook S550CM with its own set of goodies, such as 32GB of cloud storage that will be available to the buyer of this machine for three years. Then there is the Asus Smart Gesture technology, which thanks to the slightly larger touchpad, guarantees improved touch input, with quicker and more precise gesture detection and a wider range of supported motions. These include tapping, scrolling, zooming, dragging, clicking, and more.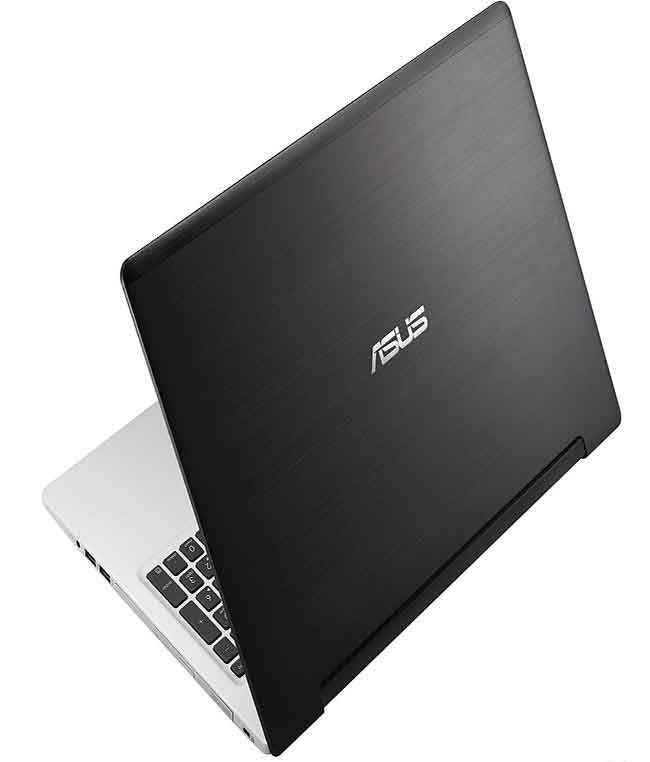 Mixing gorgeous design, superior hardware, and optimized software results in the ultimate sound experience. Asus VivoBook S550 gives you deeper and richer bass, a wider audio range, true-to-life surround, powerful output, distinct vocals, and pristine clarity. It employs large speakers and resonance chambers, with exclusive Asus AudioWizard empowering immersive entertainment. According to Asus, it offers access to 'new dimensions of sound', with selectable modes fitting the needs based on the environment and preferences to ensure multi-faceted and living music, movie, and even game sound.
The Asus VivoBook S550CM will cost you Rs. 57,999 for the following configuration:
| | | | | | | | | |
| --- | --- | --- | --- | --- | --- | --- | --- | --- |
| Model Name | LCD | CPU | VGA | System RAM | RAM Slot | HDD | ODD | WLAN |
| S550CM-CJ054H | 15.6" HD Glare | Intel Chief River | NV GT 635M 2G DDR3 VRAM | 4G DDR3 1600 | X2 | 750G 24G MSSD | DVD RW 8X SM DL | 802.11 b/g/n |
| | | i5-3317U | | | | 5400rpm | | |
| | | (1.7G,3M) | | | | | | |
| BT | Webcam | Battery | OS | Accessory | USB 3.0 | HDMI | SDP (Tax Extra) | MRP |
| BT 4.0 | HD Camera | 4 Cell | Win 8 | Bag | 1 | 1 | | 57,999 |
| | | 3000mAh | 64 bit | | | | | |
| | | | | | | | 55237 | |