Acer has launched more than 30 new models in its Aspire series of laptops, introducing five new categories - S, M , V3, V5 & E series - designed to meet different customer lifestyle requirements, be they business executives, gizmo geeks, today's style conscious youth or diligent learners. According to Acer, the new notebooks will "focus on providing excellent performance combined with enhanced entertainment features and classy design." Most of the new laptops introduced are powered by 2nd generation Intel Core processors.
Speaking on the launch of the new Aspire laptops, Mr. S Rajendran, Chief Marketing Officer, Acer India said:
"Being true to our new brand tagline "Explore Beyond Limits", the new range of notebooks will allow users to discover and experience new age computing. Over the last few quarters, we were focused on strengthening our product portfolio by leveraging the latest in technology. Acer yet again brings a rich suite of technological innovations - some unique to Acer and some unique to the industry, across this range of notebooks. Thus personifying Acer's diligence in blending features and benefits at compelling unmatched value proposition to its customers. Acer once again takes primacy in unleashing a wave of slim and powerful devices for the masses. With this Aspire range, we will comfortably address the requirements of both the premium and the value conscious customer. We expect this new range to significantly contribute to our overall business revenues."
M series: The 14-inch Aspire TimelineUltra M3 is a new Ultrabook from the company (read our review of the Aspire S3), and is 20mm thick, weighing less than 2.3 kgs. According to Acer, the TimelineUltra M3 is the first Ultrabook to feature dedicated Nvidia GeForce GT640M graphics. With Acer Instant On, the Ultra M3 wakes up within 1.5 seconds, and in 2.5 seconds, users have access to internet, with Acer Always Connect. The laptop will come with integrated SSD options. Its Li-polymer battery pack provides more than 8 hours of use and lasts 80 days in Deep Sleep mode using Acer Green Instant On. Acer's PowerSmart long-life battery, with 1000 cycle charge ensures that the battery retains capacity for up to 4 years of use.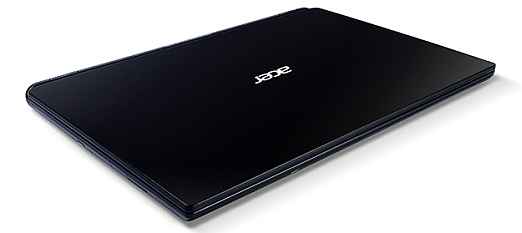 The Aspire TimelineUltra M3 also features a DVD combo drive, Dolby Home Theater v4, and premium speakers, with a professionally-tuned sound system. A 15-inch version of the Ultrabook is also available, called the Aspire TimelineUltra M5. The Acer Aspire M series starts at Rs. 51,999 tax.
V5 Series: Delivering an elegant and sleek form factor, the Aspire V5 is supposedly "30 per cent slimmer and 10 per cent lighter" than traditional notebooks. It features dedicated Nvidia GeForce GT Series graphics, and is available in a range of screen sizes, customers can choose the one that suits their lifestyle best. Apart from Acer Instant Connect, the Aspire V5 also features USB 3.0, a multi-in-1 card slot, Bluetooth 4.0, Acer eRecovery Management, and Acer Backup Manager. The AcerAspire V5 series starts at Rs. 27,999 tax.
V3 Series: The Acer Aspire V3 Series comes with up to 2GB dedicated Nvidia GeForce graphics. It also features Dolby Home Theater V4, and is meant to be a "powerhouse for entertainment and performance enthusiast, who would be amazed by its sound, zapped by its performance and enamored by its form factor." The Aspire V3 series starts at Rs. 37,999 tax.
E Series: The Aspire E Series is meant to deliver an "excellent mobile PC experience for real value." It starts at Rs. 24,749 tax.
Refer to Acer's India site for more details.