Vodafone-Idea prepaid subscribers affected by the Rs 99 balance deduction glitch will receive refunds shortly
Vodafone India prepaid subscribers were subjected to a rude awakening as they discovered Rs 99 was deducted from their prepaid balance towards activating International Roaming service on their phones without their consent. Apparently, a lot of customers received this message in the early hours of June 2nd, 2020. We confirmed with several customers that their prepaid balance was indeed reduced by Rs 99 and this wasn't just a stray SMS from Vodafone. One of the screenshots sent to us indicates the deduction and those with insufficient prepaid balance lost all privileges for making outgoing calls as the balance slipped into the negative. We reached out to Vodafone for a comment to gauge the extent of their user base that is affected by this deduction and they've not responded.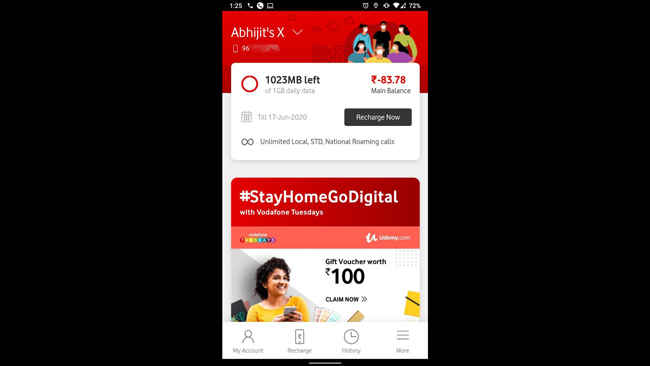 Vodafone prepaid Rs 99 deduction
Value Added Services like International Roaming requires the consumer to use the MyVodafone app or SMS ACT IR to 144 or speak with the customer care in order to provide consent. Moreover, one has to have sufficient balance for the service to be activated. These services are not activated without the same. Most of the consumers we spoke to experienced deductions between 2 AM to 7 AM. Also, several of them did not have enough balance on their accounts either.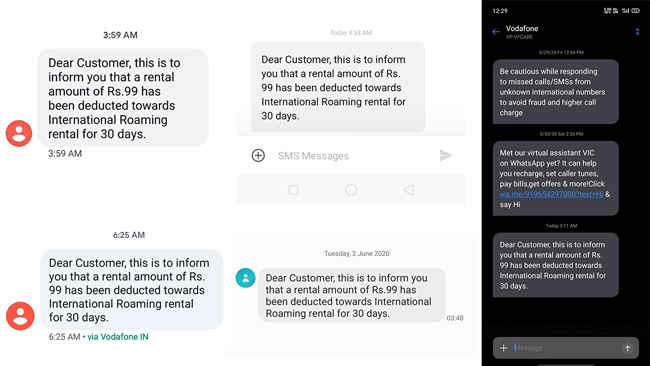 Vodafone's financial woes
With Vodafone-Idea facing bankruptcy owing to massive debts to the Government and banks, Twitter has gone into overdrive with various conspiracy theories. Some of which are even insinuating that this was a conscious effort to bolster their finances. Vodafone-Idea has a total debt of INR 1.2 lakh crores of which INR 16,399 crores is owed to various banks in the form of outstanding term loans. Yes Bank and SBI form the largest lenders in this group with INR 5,000 crores loaned by Yes Bank and INR 4,750 crores loaned by State Bank of India.
Click here to know more about all mobile recharge prepaid plans.
Refunds for the affected
As of 1.40 PM, Vodafone India Twitter handle has taken cognisance of the issue and is promising to refund Rs 99 to those who have been affected by the glitch.