UPDATE:
Nikon has just launched the camera in India, in both silver and black colour schemes, at a price of Rs. 28,950. The device is available at any authorised Nikon dealer.
It is a common sight at parties and trips to see a bunch of people crowding around a person with a digital camera to see the pictures that he or she has clicked on the tiny little LCD. And even if you are alone, seeing the photo on the camera's LCD does not have the same effect as that of a larger shot. Nikon has realised this restriction and come out with a unique solution in its new CoolPix S1000pj – it just threw in a projector!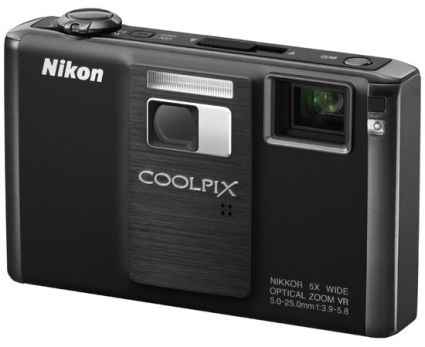 Mark Pekelharing, Product Line Manager Consumer Products at Nikon Europe B.V: "The launch of our unique projector camera is exciting for gadget and photo lovers everywhere – and another first for Nikon with a compact digital camera that can project images. Sharing photos and videos has never been so easy – or so fun."
The built-in projector easily projects an image size from approximately 5 inches up to 40 inches. A supplied remote control also means that you can wirelessly operate both the projector and usual camera functions, and a simple projection stand is supplied for optimal viewing wherever you are. The standard resolution of the projected images will be 640×480 pixels, with the rechargeable battery lasting about one hour of projection.
The camera itself has a 12.1-megapixel CCD sensor and a Nikkor lens with 5x optical zoom. The images are stored on an SD/SDHC card, and can be viewed on the 2.7-inch LCD.
While there's no word on the Indian release date, the CoolPix S1000pj will be available in the US in matte black from September, for $429.95 (Rs 20,500 approx).