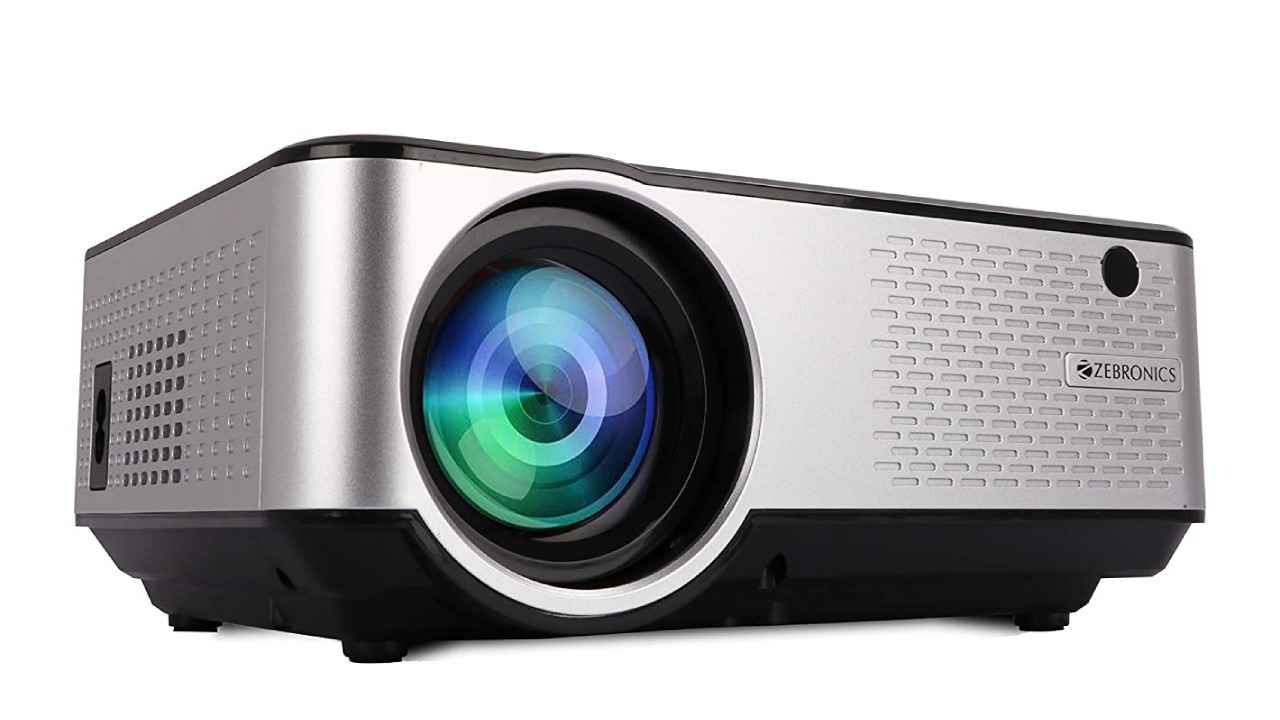 Not everyone wants to spend a bomb on their projectors for the home theatre. Even at a low cost, you can get some great 1080p full HD projectors, which get the job done, give you crisp image quality and don't let you down in any kind of content. These projectors offer great value and are a great addition to any home theatre setup that you might be in the process of building. So, here are some of the top 1080p projectors that you can find on Amazon.
Everycom X8 Projector
Here's a projector that can get you sharp full HD images at a size of up to 200-inches. HD displays are widespread these days, and this projector will help you immerse yourself in the content you're watching. While it natively supports a 720p resolution, it can easily render and play full HD content. It is compatible with android phones, laptops, gaming consoles, DVD players, USBs, FireStick, Chromecast and all the latest technologies. While you can mount the projector on the ceiling itself, you can also place it on a tripod for ease of use. It also comes with built-in speakers, which can be connected to external speakers for a surround sound system.
Zebronics ZEB-LP2800 Full HD Home Theatre Projector
The LP2800 from Zebronics is a great pick that isn't all that heavy on your pocket. It has full HD image projection, which looks great and can deliver dynamic colours and rich content. While watching movies, Netflix or other OTT platforms, the projector will deliver true to life colours and clear images without a hitch. This is also suited for home theatre usage as it can produce an image size up to 305 centimetres. It can also get pretty bright with its 2800 lumens lamp. It comes with support for HDMI, VGA, USB, AV in, a micro SD Slot, AUX Out so that you can connect all your devices to the projector. To make matters convenient, it also comes with remote control.
PLAY™ 1080p Projector
This compact LED projector features most of the key features you would expect but at a fraction of the cost. The PLAY LCD Projector is one of the best choices for home cinema enthusiasts. With the projector, you can enjoy movies on the big screen and give yourself a better viewing experience as it has a 1080p image resolution. The projector can be connected to a PC, laptop, USB flash disk, etc. This broad compatibility brings you more choices for connecting sources to the projector. It can produce images up to 100-inches in size, which is optimal for a new home theatre. It has a brightness of 2000 lumens and a lamp rated for 50,000 hours of use.
Egate i9 Pro Android Full HD 1080p Projector
Looking for a projector that's easy on the pocket and manages to get you full HD, 1080p image representation? The Egate i9 Pro has got you covered. Even on a budget, it is bright, owing to the 2100 lumens brightness bulb. The lamp is also rated for 30,000 hours of use, meaning it's going to last you a long time before you need to replace it. It can connect to HDMI, USB, microSD cards, and even FireStick, making it even more value for money. The image size on this maxes out at 120-inches, which is pretty good, along with the full HD support, which makes content come to life.