Working from home?
Don't forget about the most important equipment in your arsenal
Click here to know more
At an exclusive event here in Mumbai, Tata Sky announced the launch of its upcoming pop-up service by screening the first two episodes of Italian crime drama 'Gomorrah'.
The TV series is based on the best-selling novel by Italian journalist Roberto Saviano which has sold over 10 million copies worldwide and also inspired the 2008 film 'Gomorrah', that won the Grand Jury Prize at Cannes Film Festival.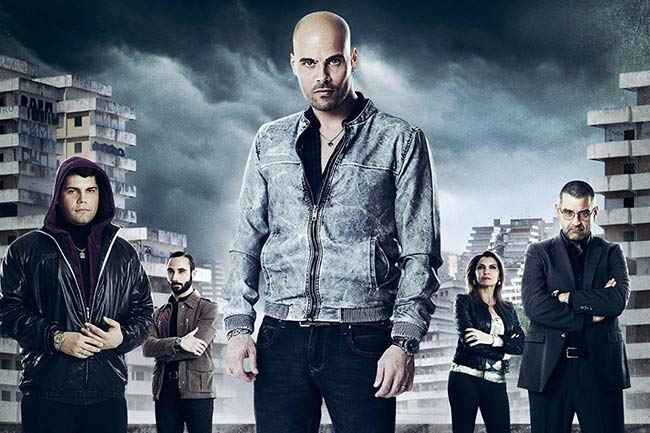 World Series is an initiative that aims to showcase different global content from Italy, UK. Cuba, Norway, Czech Republic and South Korea on Indian screens exclusively for Tata Sky subscribers throughout the year, starting with Gomorrah.
The series takes place in the suburbs of Naples, Italy and mainly focuses on the inside story of The Camora clans, the different relationships of gangsters and other organised crimes. The whole story is laid out through the eyes of Ciro Di Marzio, a henchman of Don Pietro Savastanno who is the head of the most powerful Camora clan in Naples.
Many of the scenes in the TV series are actually shot in real places in Italy showing real police confiscated buildings and houses that actually belonged to the mafia, although, the series is definitely more fictionalised than a documentary. Our initial impressions of Gomorrah can be defined as "looks lame and boring... Hey! It's actually not bad"
Launching on March 19, 'Gomorrah' will be the first TV series on Tata Sky World Series and shall run for one month with English subtitles. On television, the pop-up service will run one episode a day along with previous episodes available throughout the day. Gomorrah will be available to all Tata Sky subscribers for a period of one month via Tata Sky's Set-Top-Box & Tata Sky Mobile App at no additional cost.
However, representatives from Tata Sky also confirmed that you can still watch all of the 2 seasons on the first day itself with their Video On Demand (VoD) service which is already available on the Set-Top-Box as well as the Mobile & PC platform.
"We are constantly pushing the boundaries of innovation by providing an assorted and rich array of content to our subscribers on platforms of their choice; be it the Set-Top-Box or the Tata Sky Mobile App. This new service will enable our subscribers to consume global content which otherwise would not have reached the Indian sub-continent through the conventional mediums of television. Gomorrah being the first of many international TV shows on Tata Sky World Series is a scintillating drama on the much-romanced Italian Mafia, that will keep audiences on the edge of their seats." - Paolo Agostinelli, Chief Content & Business Development Officer, Tata Sky