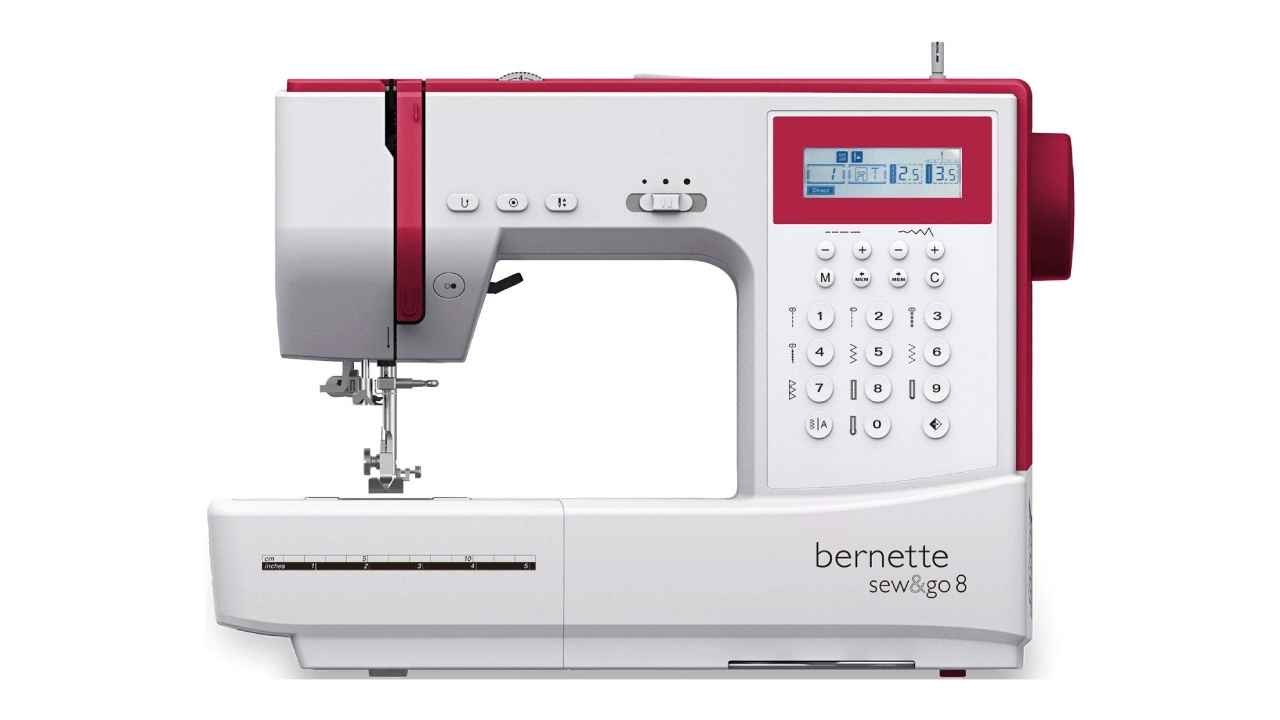 Quilting is a process in which you combine three or more layers of fabric to create a single multilayered fabric. Although this was traditionally done manually using a needle and a threader, the electric sewing machines have made this task easy, time saving and convenient. If you like sewing and want to practice quilting at home, you can do so by buying a sewing machine that comes with user-friendly features that will allow you to create beautiful quilts. Keep reading to know more about sewing machines suitable for quilting and are available online for you to buy.
Usha Janome dream stitch automatic zig-zag sewing machine
The Usha Janome Dream Stitch automatic zig-zag electric sewing machine comes with a single touch reverse stitching lever which allows you to access the reverse stitching function at a touch of a finger and secure your stitching so that it doesn't come out easily. It has a 4 step buttonhole function that allows you to produce beautiful embroidery. The in-built sewing light guides you on your way while sewing, and the free arm function enables circular stitching with ease to make sure that all your stitching needs are satisfied. It comes with an extra lift of pressure foot to facilitate quilting. The calibrated dial on this Usha Janome sewing machine allows you to control the thread tension and ensures complete control while stitching.
Bernette sew and go 8-197 computerised sewing machine
This Bernette sew and go 8-197 computerised sewing machine comes with a full rotation drop function with which you get a 7 mm zig-zag sewing width and 5 mm stitch length to conveniently practise your sewing skills stitching different fabrics. By operating at a speed of 850 SPM it gives you an efficient and fast stitching experience. The LCD screen in the machine's design provides a clear view while stitching, LED light and auto threader give ease of operation. It comes with 197 stitch patterns which you can use individually or in combination to create different designs.
Singer sewing machine 4432
The Singer sewing machine 4432 comes with a heavy-duty design that gives it stability while stitching and ensures long-lasting durability. The built-in reverse lever allows you to easily stitch in reverse and reinforce the stitches to ensure that they don't come off quickly. With 110 stitch applications, you can create different designs and stitch different fabrics by using this machine. It also comes with various accessories, including all-purpose foot, zipper foot, button sewing foot, quilting guide, bobbins, needles, lint brush, and many more. The accessory compartment of the machine can be used to store all these accessories efficiently. The sewing machine comes with a built-in needle threader to save you from the task of manually threading the needle and adds to its user-friendly features.
Singer simple 3223 automatic sewing machine
If you are looking for a sewing machine to give you the best quilting experience, then this Singer simple 3223 automatic sewing machine might just be the right choice for you. Its extra-high presser foot lifter ensures that you can carry out quilting comfortably and effortlessly. You get basic as well as decorative stitching with the 23 different stitch designs that are in-built in this sewing machine. The stitch selector dial allows you to choose the stitches you want by an easy rotating function. It also comes with a darning plate that can be placed over the machine's feed teeth to ensure that the feed teeth don't contact the fabric. The machine can be used for free-motion sewing like stipple quilting, monograms and sewing on buttons.