Sandes is developed by the National Informatics Centre (NIC) under the government's Digital India venture
Sandes app is an instant messaging service that rivals WhatsApp and is currently being tested by the Indian government. The app has been developed by the National Informatics Centre (NIC) under the government's Digital India venture. The instant messaging app falls under the Government Instant Messaging System (GIMS) and can be used by any government official or the general public as a WhatsApp-alternative.
However, Sandes is currently in beta testing and is accepting registrations only with mobile numbers or a valid government email ID. When and if it is released publicly, users will be able to sign-up by entering either their mobile number or an email ID. Let's take a look at everything we know about Sandes, its features and how can a user sign up for the new messaging app.
What is Sandes and why should you care?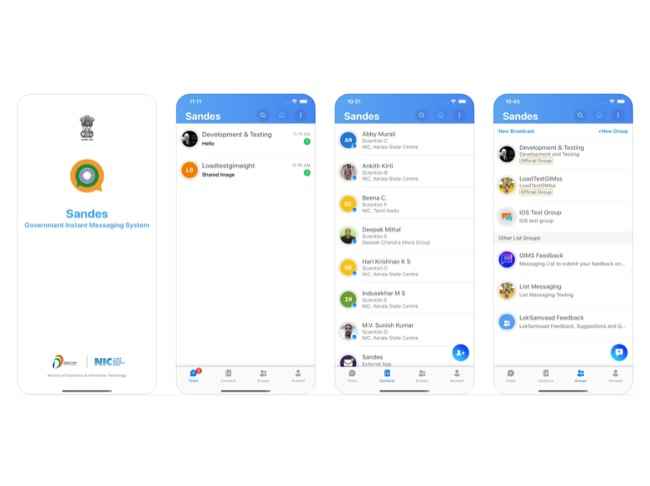 Sandes means message in Hindi and is based on the GIMS that's developed by the NIC. A source in the Ministry of Electronics and Information Technology (MeITY) told NDTV's Sanket Upadhyay, "A need was being felt within the government for a very long time to have our own, independent, and self-owned instant messaging service. Development of these apps began way before the present WhatsApp controversy."
Sandes is essentially the government's answer to WhatsApp and more such platform that has been marred in controversy over its privacy policy. Nevertheless, Sandes claims that personal and group conversations remain end-to-end encrypted and that the system cannot read any messages exchanged by users.
Most of the feature set offered by Sandes mirror those we have been using on WhatsApp, Telegram and the likes. Users can talk to their friends, family and share images, videos, GIFs and more with each other. Apart from that, the app is also integrated with DigiLocker which is capable of storing any PDF files received in Sandes.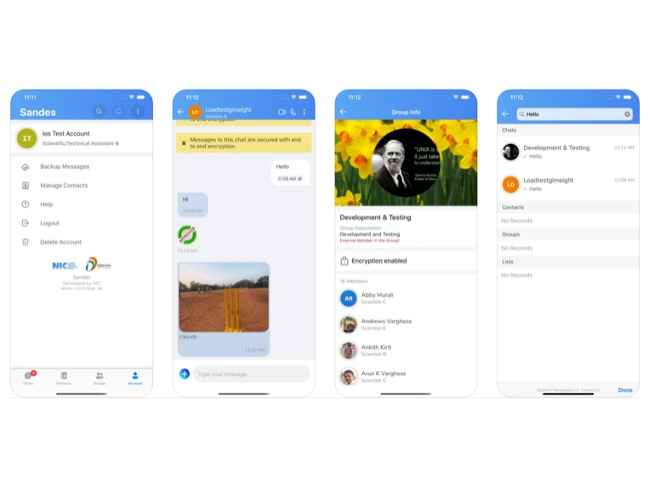 With Sandes, the government feels that it is safeguarding people's personal data by keeping it inside the country as opposed to global players that often use it for targeting advertisements. Interestingly, Sandes has an admin portal that the NIC may use for "administration and monitoring of the platform".
Moreover, the MEITY source also revealed a second app called Samvad which translates to conversation in English and is being developed by the NIC alongside. However, details on Samvad are scarce at the moment. It could be a separate app altogether or could be a government-only communication app.
"It may entirely be possible that one of these apps shall remain for the internal consumption of government employees and not be rolled out for the public," the source told NDTV.
Sandes, on the other hand, is available for Android and iOS smartphones and users can download it to get started with the messaging app. The app also verifies government employees accounts for easier identification. Currently, the Sandes app supports non-official groups with 50 members, official groups with 100 users and 10 contacts in the broadcast list at a time.
How to download and use the Sandes app?
Sandes app is available on both Android and iOS platforms and there is a web application as well but it is currently restricted for public use. The app is accepting registrations of users who provide their mobile number though once the public launch happens it's likely to accept email IDs as well.
To download Sandes on Android or iOS, follow these steps:
Once downloaded, open the app and register by mobile number

Enter other details including name, gender and provide the necessary permissions

You can then sync your contacts to the app and send messages to people on Sandes app.