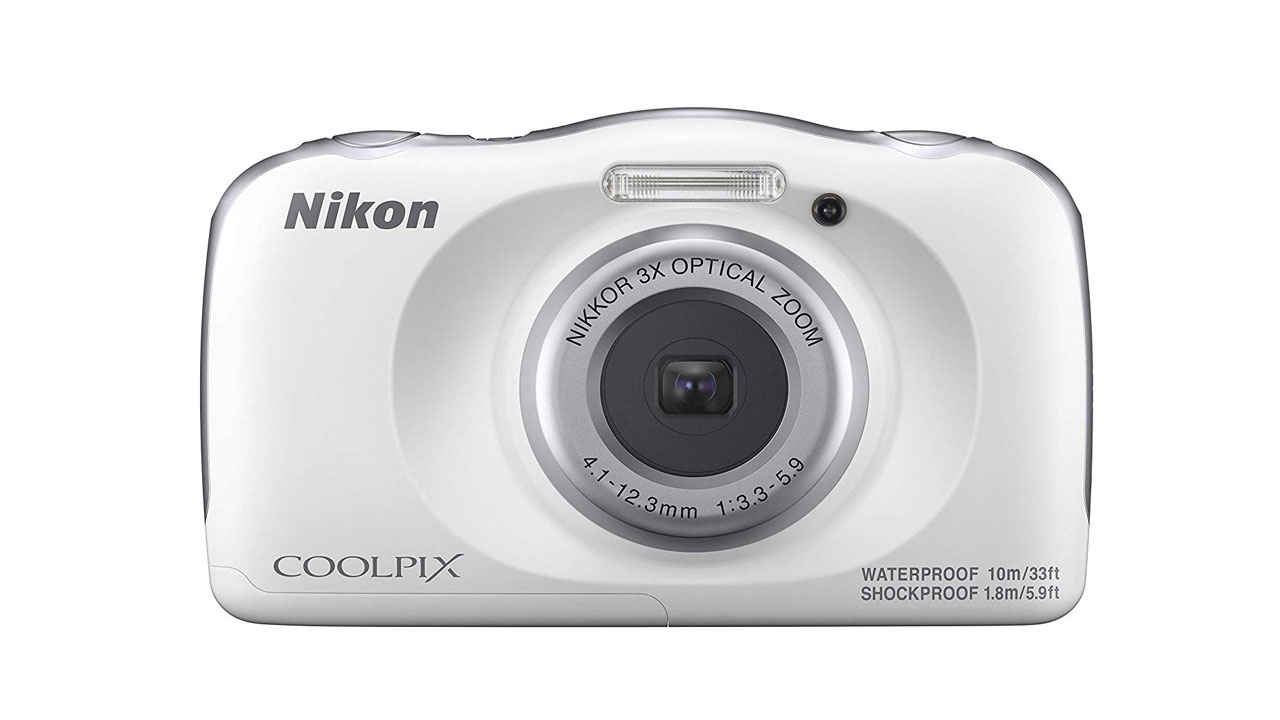 If you are someone who is an out and out adventure junkie and is in need of a camera that lets you click quality pictures no matter where you are, getting a rugged point and shoot camera should be the solution. With many top brands coming up with point and shoot cameras just for this purpose, you are in for a treat. You can now get cameras that are waterproof, dustproof, shockproof, freeze-proof and with anti-fog features. Furthermore, some cameras also have GPS, manometer and altimeters as additional features. Here is a list of some of the best, rugged point and shoot cameras on Amazon that would definitely please you.
Nikon Coolpix W150
Here is a waterproof camera from Nikon at a budget-friendly price that lets you shoot Full HD videos as well as stills. It is a 13.2MP camera. It is waterproof up to 10m, which should make it ideal for your underwater shoots in a swimming pool. In fact, it also has an underwater face-framing mode that detects faces even underwater to help you click great shots. Furthermore, it is shockproof as well up to a height of 1.8m so it should stay pretty solid even if you drop it from that height, according to the brand. It is quite easy to use and effective with its results, which should make it an ideal rugged point and shoot camera for beginners. You also get a 16GB card and a carrying case with this for free.
GoPro Hero 8
The GoPro Hero 8 is a good option for travellers thanks to its rugged build that makes it ideal for outdoor use. This camera has four different lenses – superview, narrow, distortion-free linear, and wide, so you can take the perfect shot each time. The device has a 12MP sensor with features like Superphoto and Improved HDR to help you click images that have crisp details. GoPro Hero 8 is also a good option for content creators as it comes with TimeWarp 2.0, which can be used to make creative videos for social media. In terms of the screen, the camera has a 1.95-inch LCD screen that should display your shots clearly.
Olympus TG – 6
With the Olympus TG – 6, you can shoot anywhere and anytime. Thanks to the 12MP camera, you can click pretty decent pictures. It is a waterproof camera that you can use up to a depth of 15m, giving you ample scope for creative photos. Furthermore, the design is such that it is shockproof, making it sturdy enough to handle a fall even from a height of 2.1m, according to the brand. If that is not enough for you, the camera is also freeze-proof up to -10° Celsius, making the camera functional even under extreme weather conditions. The anti-fog technology also keeps the screen free of any water droplets. The 3-inch LCD screen is good enough for you to check out your clicks.
Olympus TG – 5
The Olympus TG-5 comes with a revolutionary high-speed image sensor that is perfect for low-light performance and noise reduction. The bright and fast lens comes with an f/2.0 aperture that lets you take macro shots as well. The camera has a field sensor system that has in-built GPS, manometer, compass and temperature sensors. With all these features, you also get features like the camera being waterproof up to 50ft, dustproof and crushproof to 220lbf. It is also shockproof even from a height of 7ft and freeze-proof up to 14 degrees below freezing point, according to the brand. It is compact and lightweight, making it perfect for travelling.