Want to modernise your banking loan application?
Build an application that analyses credit risk with #IBMCloud Pak for Data on #RedHat #OpenShift
Click here to know more
Advertisements
Puresight Systems Pvt Ltd, the official distributor for iRobot in India launches the iRobot Braava Jet mopping robot at Rs. 19,900. The new Braava Jet includes app connectivity using Bluetooth with three different cleaning modes, features a 'Jet' water spray and supports different cleaning pads to wash stains and dirt.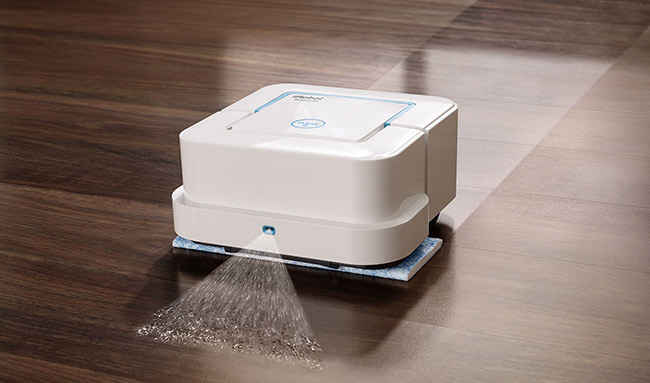 "We are glad to extend our commitment to our Indian customers. Puresight and iRobot are very happy to launch the Braava jet in India. We intend to continue to delight our existing and prospective customers with innovative products that offer them convenient and connected cleaning assistance, every day." said Asaf Merary of Puresight Systems, the sole distributor of iRobot in India.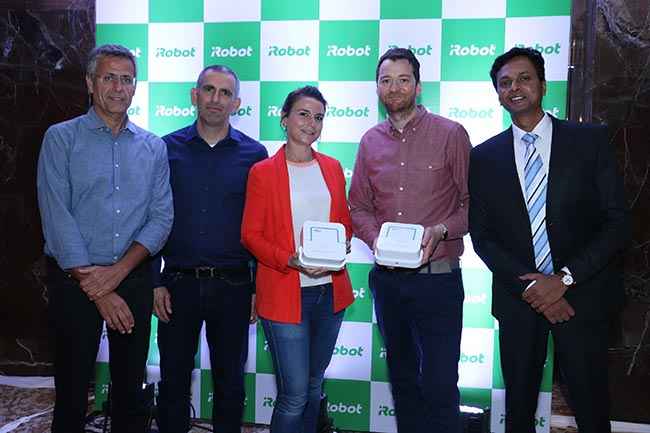 "As iRobot continues its push to address significant opportunities within the connected home, we are very excited to bring Braava jet to the Indian market," said Colin Angle, Chairman and CEO of iRobot.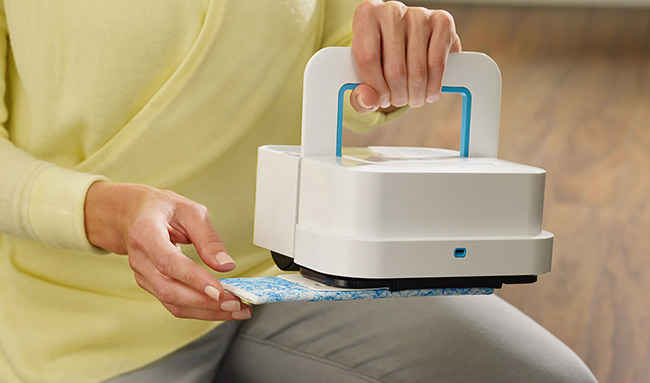 Product description
Designed to mop and sweep hard floors like tiles and marble, the iRobot Braava Jet is a compact mopping robot equipped with a water spray and a vibrating head that fits disposable proprietary cleaning pads. The device only works with Braava Jet Cleaning Pads which come bundled with the box and are also sold separately. There are different types of disposable and reusable pads available for various cleaning jobs like mopping, damp sweeping or simple dusting. The wet mopping and damp sweeping pads, contain a water-activated cleaning agent. The three types of pads are listed below:
Single-Use Wet Mopping Pad – triple-pass cleaning for dirt and stains2 well-sealed floors such as hardwood, tile, and stone
Single-Use Damp Sweeping Pad – single-pass cleaning for everyday dust and dirt on sealed wood floors, and can also be used on tile and stone
Single-Use Dry Sweeping Pad – single-pass cleaning traps and locks dust, dirt and pet hair on all hard floors, including hardwood, tile, and stone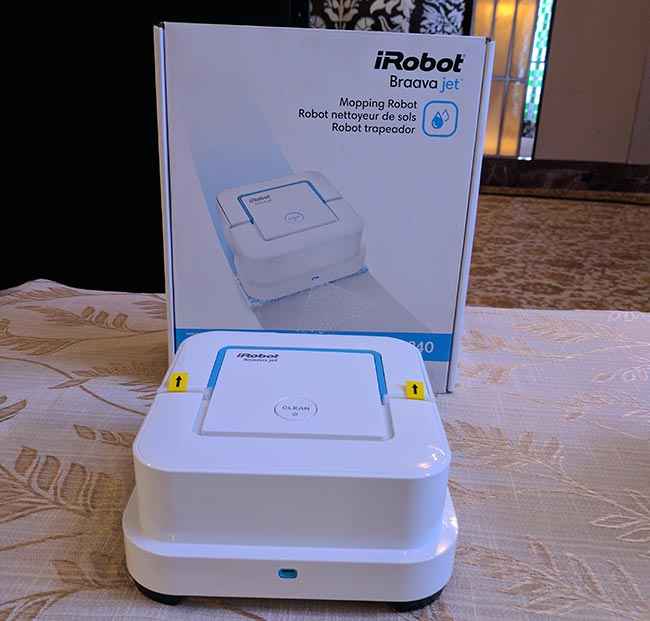 The Braava Jet can navigate on its own and create a 'Virtual Wall' to stop itself from entering restricted areas, like adjacent rooms, carpets, etc. It also features cliff sensors similar to the Roomba, so it can auto-detect stair or other such obstacles and avoid them. The device pairs with the iRobot HOME App (available for Android and iOS) over Bluetooth. The app allows users to easily start a cleaning process or stop one. The app can control multiple Braava Jets simultaneously and it includes a 'Spot Clean' mode for quick-cleaning a small stained area. You also get direct access to customer support for product related issues.
The robot mop is powered by a rechargeable 1950mAh lithium-ion battery and in the box, you get the removable-battery charger along with two of each type of the cleaning pads.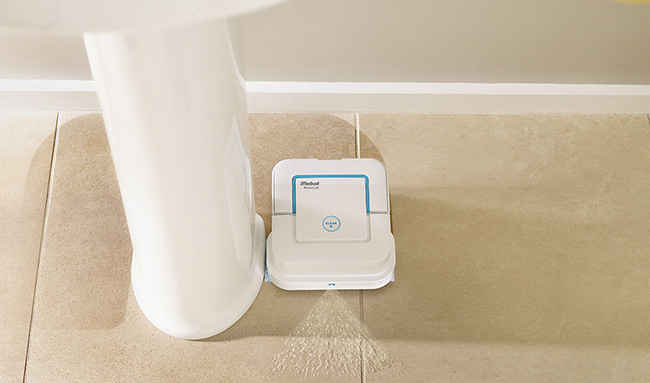 Pricing and Availability
The iRobot Braava Jet is priced at 19,900 INR, however, you can purchase it right now for a special launch offer of 17,900 INR at the iRobot.in store and will also be available on other ecommerce websites sometime later.
The disposable Braava Jet cleaning pads retail for 690 INR for a box of 10 cleaning pads while the washable cleaning pad is priced 1190 INR for a box of two.