Foldable phones seem like the future of smartphones and many companies are jumping on the bandwagon to announce their own offerings. Royole was the first company to beat everyone to the punch and announced a foldable device called FlexPai but we know that there are other companies like Samsung, Huawei, Xiaomi and more that have their own devices in the works. One surprising new entrant in the field is Pablo Escobar's brother, Roberto Escobar, who has launched the Escobar Fold 1 foldable phone via Escobar Inc, which is the official holding company for Pablo Escobar that manages the assets of the Escobar family.
Going by the statement Roberto Escobar shared with Digital Trends, it seems like the phone is to be taken seriously. "I have told many people that I would beat Apple and I will. I cut the networks and retailers, to sell to customers phones that can fold for only $349, phones which in stores cost thousands of dollars by Samsung and others. This is my goal, to beat Apple, and by doing it myself like I always have," says Roberto. The Escobar Fold 1 is priced starting at $349 (Rs 25,000 approx) and is currently the cheapest foldable phone available.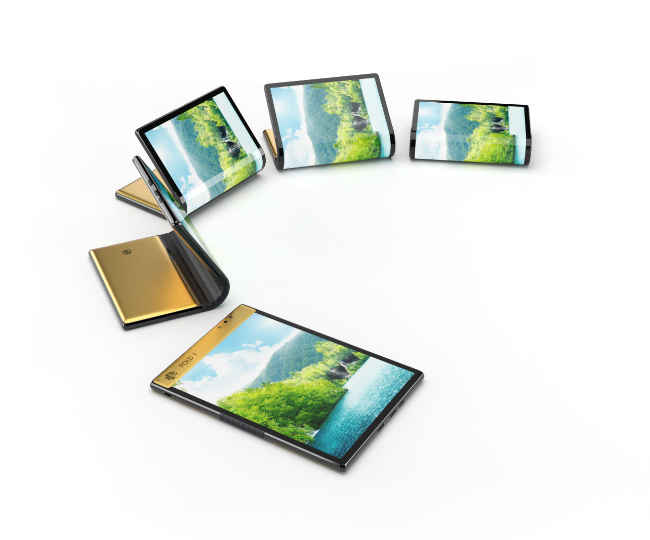 Escobar Fold 1 specifications
In terms of specifications, the Escobar Fold 1 sports top of the line hardware as it runs on the Snapdragon 855 chipset that is paired with up to 8GB RAM and 512GB of storage. It is equipped with a 7.8-inch flexible AMOLED display that can fold outwards in half, similar to the Huawei Mate X, and has a resolution of 1920 x 1444 pixels. Equipped with a 4000mAh battery, the handset runs on Android 9 OS.
In terms of optics, the Escobar Fold 1 comes equipped with a 16 MP f/1.8 + 20 MP f/1.8 sensor. The dual-camera configuration works both as a main camera and as a selfie camera. It sports dual LED Flash and comes with Optical Image Stabilisation. The device is carrier unlocked and touted to work anywhere in the world. The company is also providing free shipping and it can be pre-ordered from Escobar Inc's website.