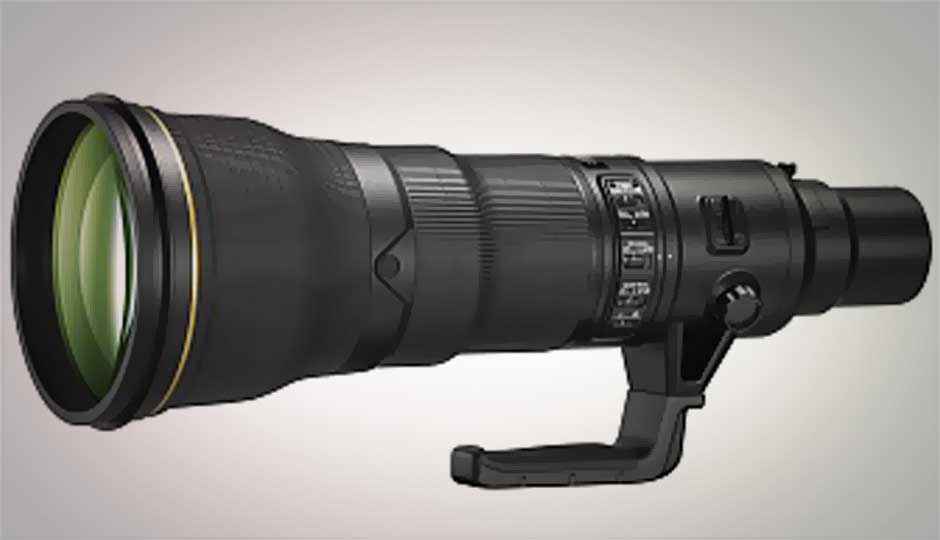 HIGHLIGHTS
Photographers are spoilt for choice when it comes to lenses, but sometimes, there is a certain focal length that is missing from their bags. Nikon has stepped forward and filled in that void.
Nikon has announced two new lenses for their full frame cameras, the AF-S Nikkor 18-35mm f/3.5-4.5 G ED and the super telephoto prime AF-S Nikkor 800mm f/5.6E EL ED VR. While the 800mm lens was sort of expected, it's the 18-35mm Ultra Wide Angle lens to augment the arsenal of D600 users.
The 18-35mm f/3.5-4.5 G ED lens is an ultra-wide lens designed keeping the D600 users in mind. The lens, according to Nikon, is an ideal companion for those who shoot a lot of group shots, architecture or landscape. It would even be a fitting lens for those who shoot video in tight spaces. The lens is an engineering achievement for Nikon, with a minimum focussing distance of just 11 inches and a lightweight of just 385 grams packed into a SWM motor and 12 elements. The lens is expected to be made available in the US sometime in March for an estimated price of $749.95.
The crown jewel of today's announcement is the super telephoto prime AF-S Nikkor 800mm f/5.6E EL ED VR. Originally tested in small numbers at the 2012 London Olympics, the lens is primarily geared towards wildlife and sports photographers with an absolute need for focal reach.
Towards that end, Nikon has built a 1.25x teleconverter specially to go along with the 800mm behemoth and is the first TC an ED glass element. With the TC on a full-frame camera, the effective focal length is 1000mm f/7.1 and a whopping 1500mm on a crop (DX) body. The AF-S Nikkor 800mm f/5.6E FL ED VR, supplied with the AF-S Teleconverter TC800-1.25E ED, will be available in April 2013 for the suggested retail price of $17,899.95, so we recommend you start saving every single penny.