Highlights:
Xiaomi Mi Men's Sports Shoes 2 launched in India.
The shoes feature Fishbone Structure and are shock absorbent.
The shoes go on sale from February 15.
Xiaomi had been teasing the launch of its sneakers in India and the company has finally launched its Mi Men's Sports Shoes 2 in India priced at Rs 2,499 for early buyers. However, one won't be able to immediately buy the product since it has launched under the company's crowdfunding programme, with ten days remaining for backers to support the product. Those who decide to chip in and support the Mi Men's Sports Shoes 2 will get to buy it at Rs 2,499 and the shoes will be shipped to early backers from February 15. Do note that only one unit can be added per order and there's a Rs 500 discount available for early backers.
The Mi Men's Sports Shoes 2 are said to be made using a 5-in-1 uni-moulding technology. This tech combines five different materials and is said to make the shoes more shock-absorbent, durable and slip-resistant. The shoes sport a fishbone structure that is meant to add comfort and support against accidental sprains and is covered in breathable, washable mesh fabric so that it can be tossed in a washing machine. While the product was launched in four colours of Black, Floral Blue, Flower Grey and White in China, they are available in Black, Dark Grey and Blue colours in India.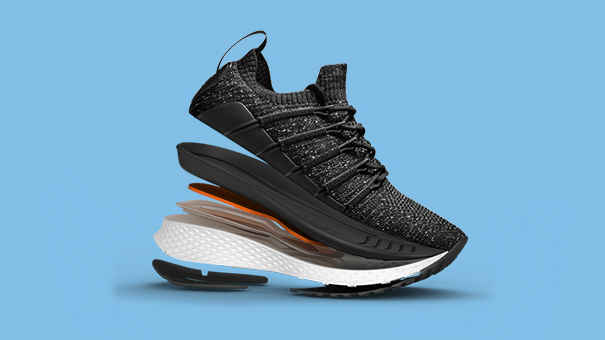 Raghu Reddy, Head of category & online sales, Xiaomi India says, "2019 began on a very exciting note with us having introduced two new categories already. We are delighted to introduce another new offering in our range of lifestyle products - Mi Men's Sports Shoes 2 which will go live on our crowdfunding platform. We are positive that our new Mi Men's Sports Shoes 2 will add immense value to our Mi Fans' lives, offering the best design and performance at an honest price. "
This is not the first time Xioami has announced a lifestyle product in India. It previously launched its Mi Luggage suitcase in the country that sports a scratch resistant honeycomb design made by manufacturer Bayer Markrolon from Germany. The luggage carrier comes equipped with TSA approved locks, shock absorbent and wear resistant wheels, and 4 stops adjustable height handle. The suitcase comes in a 20-inch and 24-inch models, and are sold in Blue, Grey and Red colours, while the latter one comes in Blue and Grey colours. The 20-inch Mi Luggage is priced at 2,999, while the 24-inch model will cost you 4,299.
Related Reads:
Xiaomi may soon launch smart shoes in India
Xiaomi's first Mi Home Experience Store opens in Chennai, will showcase products not yet launched in India