The IRNSS-1E navigation satellite is the fifth navigation satellite to be launched in the series seven satellites
India launched its fifth navigation satellite called the IRNSS-1E today via the PSLV rocket from the SDSC (Satish Dhawan Space Centre), Sriharikota launch facility in Andhra Pradesh. The launch went as scheduled at precise 0931 hours. The satellite went into orbit 19 minutes and 20 seconds after that. This fifth navigation satellite is another step in putting India at par with the GPS capabilities of other countries which already have native navigation satellites in orbit. Also, with this successful launch, the PSLV rocket marks its 33rd successful launch.
The IRNSS-1E is a part of seven satellite series which will offer regional GPS navigation. Previously launched satellites, the IRNSS-1A, 1B, 1C and 1D are already in the orbit and operational. While these four satellites are sufficient enough to provide data, the remaining three satellites are required to improve accuracy and efficiency of the system. Once all seven satellites are operational, scientists say that India will come at par with the US GPS system. The satellites can cover an area of 1,500 kilometres, and besides providing GPS facility, will be providing additional services to the Indian armed forces. ISRO scientists say that once functional these satellite will provide location accuracy of less than 20 metres.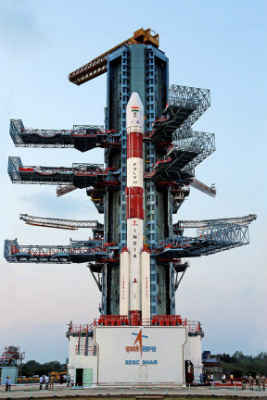 Each of these satellites weight around 320 tonnes and cost around Rs. 150 crore. The PSLV-XL rocket which is the launch vehicle used to carry these satellite into the orbit costs about 130 crore each, taking the total cost of each launch to 270 crore. ISRO officials claimed that while similar navigation systems used by other countries around the globe require more than 20 satellites, India will be achieving it in just 7. This is big achievement on ISRO's part. However, it should be mentioned that while other system such as Russia's GLONASS with its 24 satellites offer services globally, the IRNSS will provide services locally only.
President Pranab Mukherjee and Prime Minister Narendra Modi also extended their congratulations to ISRO via twitter on the successful launch of the IRNSS-1E.